ThePackHub
Recycling initiatives continue to be one of the most active sustainability areas, driven by challenging Plastic Pacts around the world that are part of a three-pronged objective to deliver 100% recyclable packaging by 2025. Packaging taxes that require 30% recycled content are influencing change as well as the focus on stretching recycling targets. We are seeing more chemical recycling initiatives as well as recycled PS and PP developments coming to our attention.
Learn more about ThePackHub's Innovation Zone here.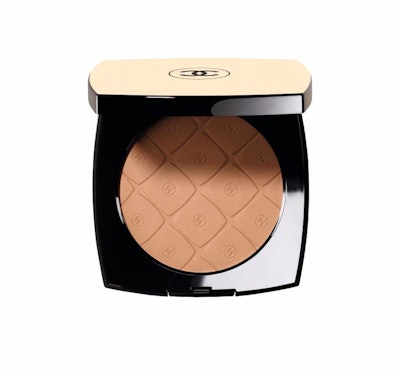 Chanel Makeup Powder Launched in rPET Compact Redefines Sustainable Luxury
French luxury fashion house Chanel is launching Les Beiges Maxi Poudre Belle Mine Ensoleillée, its makeup powder in a food grade rPET (recycled PET) compact. The compact was developed in conjunction with French packaging company Texen, who says the 10cm x 10cm compact conforms to the House of Chanel's requirements. Texen explains that it is important to be attentive to the aesthetics and eco-design of this thin-walled compact, especially taking the technical constraints of the raw material into account. The compact features a hinge that was particularly difficult to assemble. For this product, Chanel insisted on using food-grade rPET, as it guaranteed consumer safety and the stability of cosmetic formulas. Texen says that BESST (Beauty Experience Sensation Surface by Texen) technology allows for the refinement of the material, optimizes the manufacturing of ultra-thin parts and gives them a glossy finish for a "premium aesthetic".
Henkel Toilet Cleaner Bottles Produced Using 50% PCR
Austria-based Greiner Packaging and German multinational chemical and consumer goods company Henkel have collaborated to bring to market a bottle that contains 50% PCR (post-consumer recycled) PE (polyethylene). The bottles were developed for Henkel's Bref toilet cleaner brand and will replace the previous black bottles which caused issues for recycling due to the black masterbatch used to make them. The new bottles have a new masterbatch, supplied by Ampacet, who helped develop a black plastic packaging solution that is fully recyclable. The companies say that the black bottles can now be correctly identified and sorted by optical sensors at waste sorting plants. Henkel says that their new Pro Nature bottle containing 50% recycled material is a "shining example" of their activities to reach their goal to reduce 50% fossil-based virgin plastics by 2025.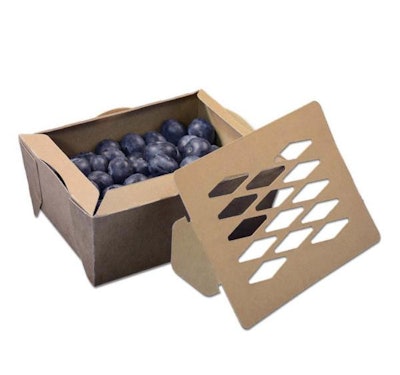 Fonkels Fruit Tray Made from 100% Recycled Paperboard
Dutch board packaging manufacturer Fonkels has launched a patented new soft fruit pack with an accompanying lid. The patented section of the tray is part of the base tray –called the Flex Bottom, it flexes with the product, ensuring that soft fruit is not crushed and that any juice is collected. The tray was also designed to match the same size as a standard plastic punnet, making it easy to transition from plastic to board. The soft fruit tray is made from recycled paperboard and is produced in a BRC (British Retail Consortium) certified factory. It is 100% food safe and can be recycled after use with other paper and board products. The soft fruit/berry tray is available in 150 grams and 300 grams sizes and is delivered ready-to-use and stacked. The trays can also be individually branded.
Learn more about ThePackHub's Innovation Zone here.
Companies in this article