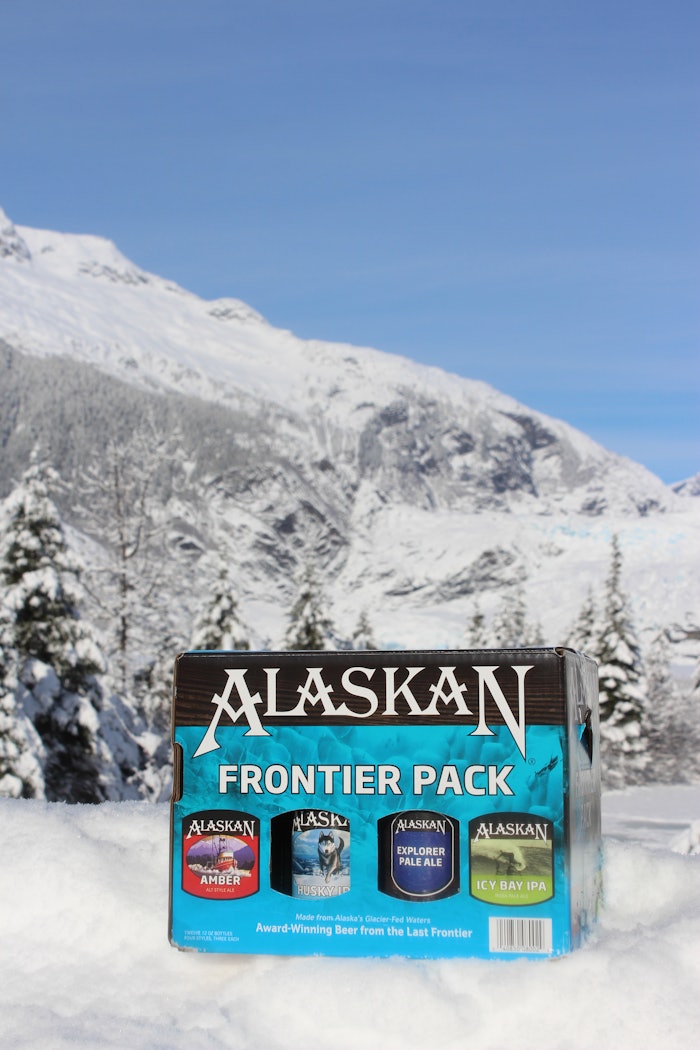 Both the front-facing sidewall and the opposite sidewall have two windows cut out so that the consumer in the retail outlet can interact with two of the bottles inside.
Each Frontier Pack includes the craft brewer's flagship Alaskan Amber and Ice Bay IPA. With them are two other beer varieties that rotate from month to month or season to season.
Supplied by Trojan Litho, the Frontier Pack is a 44-ECT B-flute corrugated. Consumer-facing linerboard is pre-printed on an offset press in eight colors plus coating.
Unlike many craft brewers, who assemble variety packs by hand, Alaska has a variety pack assembly system. So beer variety A, B, C, and D are all packed into the Frontier Pack cases and then these cases are taken to the variety pack system. It removes bottles, puts them on four lanes, and repacks the bottles back into the Frontier Packs. Only then are the top flaps unpinned, folded closed, and glued. The variety pack system includes contributions from several machinery suppliers, but the brewery prefers not to identify them.
Companies in this article