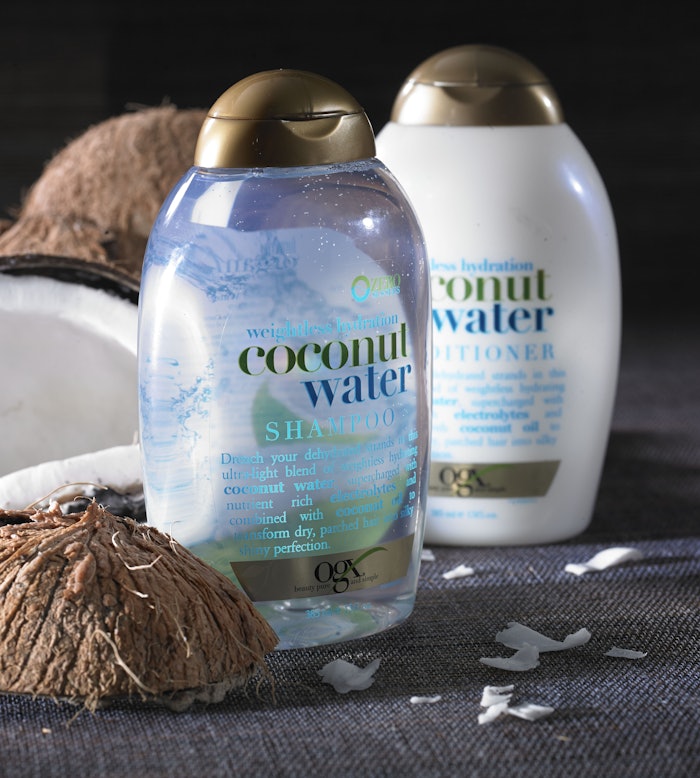 Vogue International, the makers of OGX haircare products, recently collaborated with WS Packaging Group and Avery Dennison to reduce the environmental impact of pressure-sensitive labels on its packaging by switching to Avery Dennison's Global MDO™ semi-conformable, extra-thin clear film.
"Vogue International is committed to reducing our environmental impact and increasing transparency while maintaining our commitment to sustainable practices," says Jamie Kontz, Marketing and Product Development Manager at Vogue. "We encourage our suppliers and business associates to also make an effort toward practices that are not only commercially sound, but have a positive impact for future generations."
By switching to the new film, the OGX brand will reduce environmental impact by 26% to 34% across the categories of fossil material, water use, energy use, greenhouse gas emissions, and waste generated. This is the equivalent of saving 65 barrels of oil, the drinking water for 131 U.S. citizens, the annual energy used in 15 U.S. homes, taking nine cars off the road for a year, and eliminating the annual waste of five U.S. households.
The environmental impact of the Global MDO film was assessed using the Avery Dennison GreenprintTM methodology, a life cycle-based environmental performance assessment tool that is said to be the first life cycle-based tool in the label industry. The evaluation was conducted to show that using thinner label materials reduces environmental impacts.
Companies in this article