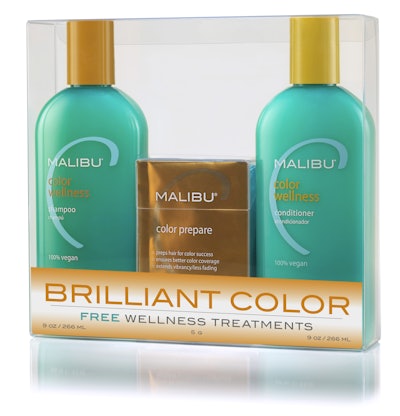 Weary of the logistical headaches that came with sourcing its clear PET folding cartons from an overseas supplier, Malibu, CA-based Malibu Wellness recently made a switch to a U.S.-based supplier named EnVision Packaging. According to Malibu Wellness Director of Operations Randy Jones, the ability to keep a smaller amount of packaging in inventory has made a big difference.
Four different SKUs are packaged in the clear carton. Shown here is a combo pack of 9-oz shampoo and 9-oz conditioner, both in PET bottles. Envision makes the cartons in two steps. First is a steel roll die cutter that cuts large sheets of PET, either 14- or 16-mm thick, into carton-size pieces. Then a folder/gluer finishes the task. The end result is a carton with a tuck-in top and tuck-in bottom that operators erect, load, and close by hand.
Malibu Wellness includes a paper insert near the bottom of the carton to communicate information in addition to what's on the bottles themselves. But Envision has offset, digital, and screen printing capabilities in house.

Companies in this article