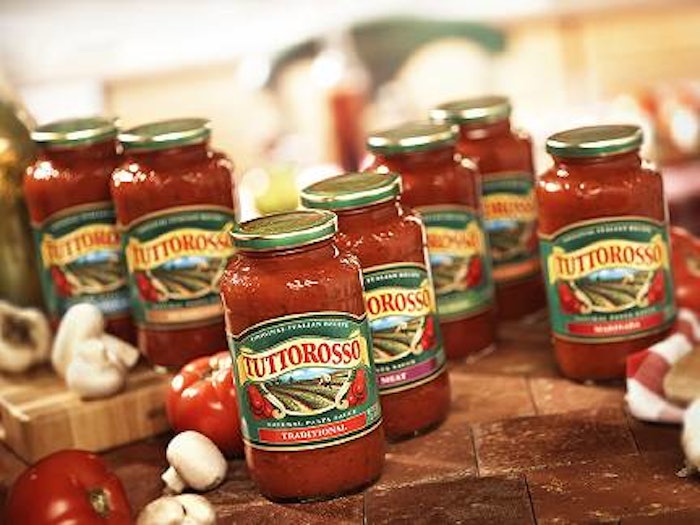 Metzger offers Red Gold's Tuttorosso brand as a case in point. Generations of consumers who cook pasta sauce from scratch have incorporated this East Coast brand of canned tomatoes into their recipes. But Red Gold attracted younger consumers—who often don't have the time or desire to create their own sauce—by developing a new label for a new product: ready-made pasta sauce marketed under the Tuttorosso brand.
Here are Metzger's keys to leveraging the label in extending a longtime brand to younger consumers:
Understand what consumers value most in your brand.

In Tuttorosso's case, it was heritage. The focus was on embracing the brand's old-world goodness and taste.
Leverage the brand's core visual equities.

These could include color, shape, logo, and graphics. A pivotal design element on both the old and new Tuttorosso labels is an illustration of ripe tomatoes growing on a vine. This image, combined with the brand's signature colors of green, red, and yellow, emphasizes visual cues that create the perception of an authentic Italian brand, Metzger explains.
Be mindful of the impact of the packaging materials.

The sumptuous new Tuttorosso label complements the sauce's glass jar in reinforcing perceptions of a premium-quality product.
Companies in this article