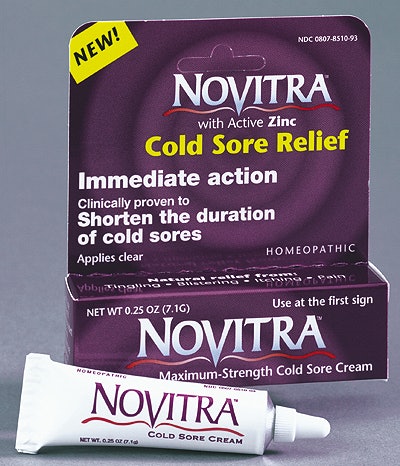 The maker is B&T Pharmaceuticals, Santa Rosa, CA, and the company is a long-time user of aluminum tubes for its gels and creams.
"This breakthrough formulation contains the active ingredient zinc," says Andy Bormeth, head pharmacist and director of technical affairs at B&T. "Because the active ingredients are primarily mineral-based, we've always had the best results packing into aluminum tubes. So early on we decided to go with a container we knew we'd have good stability with to provide the optimal product for the longest period of time."
The tube is produced at the Hawkesbury, Ontario, Canada, plant of Montebello Packaging (Oak Park, IL) where the tube is offset-printed in two colors plus registration mark. "Our experience working with them goes back a dozen years," Bormeth says, "and they continue to be interested in meeting our quality, price, stocking, and timing needs." Montebello attaches an ophthalmic-style neck and overcap that gives the user greater control in dispensing small amounts.
The carton is 16-pt SBS, printed four PMS colors plus black and finished with a high-gloss UV-cured coating, converted by Everett Graphics (Oakland, CA).
"Our primary focus has been to market through pharmacists," Bormeth states. "Because this is an OTC product, most people won't approach their physician, but rather consult their pharmacist."
Sales "have exceeded our expectations," says Susan Backer, B&T director of marketing. The product is currently available in more than 20ꯠ pharmacies. —AO
Companies in this article