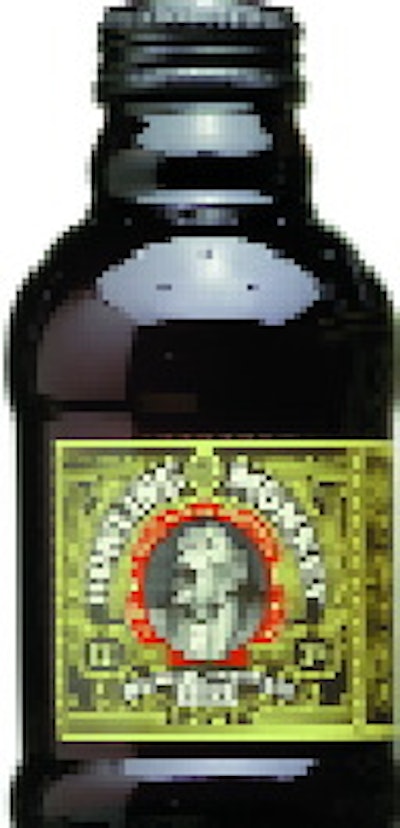 When Broderbund's Red Orb Div. released a commemorative edition of its Myst and Riven computer games, the company wanted the product to jump off the shelf. The two games, sold together as "Ages of Myst," were not new products. For that reason the package design had to be special, according to former director of marketing Ted Simon, who spearheaded the pack's design but has since left Broderbund.
What the Novato, CA-based company and its design companies Deutsch Design Works (San Francisco, CA) and Random Engineering (San Francisco, CA) created was a package that not only sold out most of its copies in record time, but won a silver Clio Award this year.
"As we were looking toward the fall season, we wanted to develop sales [for both games] that would rival last year's release of Riven," says Simon. "October 1998 was the fifth anniversary of the release of Myst. So we sold both games in a commemorative box."
Both Myst and Riven are fantasy games rich in visual appeal. Broderbund directed the designers to show this quality in the packaging. John Lucas, one of the designers at Random, says the design communicates the "feel" of the game. "The outside [resembles] pewter and the inside [resembles] aged wood, so it looks like it's been tucked away for thousands of years," says Lucas.
The carton is made of 24-pt solid bleached sulfate with 48-ga metallized polyester laminated to the top. The one-piece carton has an outside flap that opens like a book. The metallized polyester surface is offset-printed in four-color process plus an opaque white by Shorewood Packaging (New York, NY). The cover flap is embossed so the names of the games and other elements stand out from the package.
Released in fall 1998, Ages of Myst was available for only a limited time. It retailed for $49.95.
Monkeying around
Another Clio winner is Turner Duckworth (San Francisco, CA), winning a gold award for its design of the Howling Monkey Beer bottle and label for San Francisco-based Steel Brewing Co. Asked to create something truly unique for the packaging based on only the product name, Turner Duckworth came up with what is called an "excessively designed package" that has an old-time feel to it. "The bottle is very squat, with a wide mouth," says Joanne Chan, art director at Turner Duckworth. "The idea is to represent a gorilla in a straight jacket trying to bust loose." The brewery wanted a design that didn't take itself too seriously, she says.
The 12-oz bottle is custom-made by Anchor Glass (Tampa, FL), with a 38-mm roll-on aluminum closure by Crown Cork & Seal (Philadelphia, PA). The bottles have a 47lb glue-applied, paper label offset printed in five colors by Inland Printing Co. (La Crosse, WI).
Released in September 1998, six-packs of Howling Monkey Beer are sold nationally for $5.99.
The 40th annual Clio Awards, given out by the Clio Award Co. (New York, NY), recognize packaging design, awarding gold, silver or bronze statues to design companies. More than 1군 winners for excellence in advertising were chosen from more than 18ꯠ entries.
Companies in this article