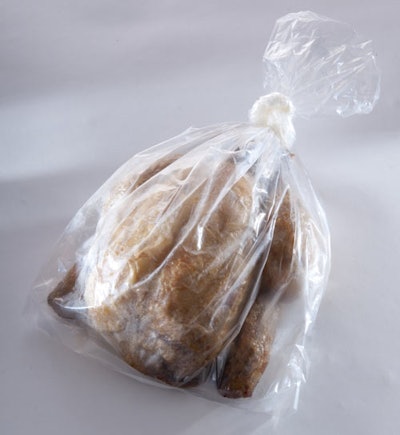 The ovenable cooking bag leaves customers with a juicy, crisp bird that doesn't stick to the bag. The bag also significantly reduces cooking time.  And its material absorbs the fat released during cooking, ensuring crisp, clean food.
The bags allow the food to be cooked in its own juices for added succulency. The food can be cooked without the need for a baking tray, and the oven remains clean.
Bags can also be used for other large joints of meat.
Available in a variety of sizes. A retail pack will be also available, allowing customers to simply buy a pack of bags for use with birds bought separately.
Companies in this article