Mark-10 Corp.: Film and paper grips
Mark-10 (Hicksville, NY) has developed new gripping fixtures for testing strength of paper and film samples, as well as peel force measurement of heat-sealed, welded or bonded joints.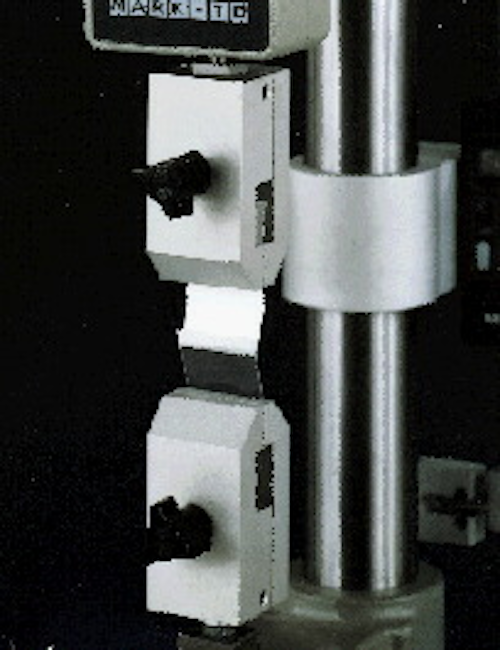 Model G1008 has serrated jaws to reduce tearing of samples. Designed for medical, pharmaceutical and food packaging applications.