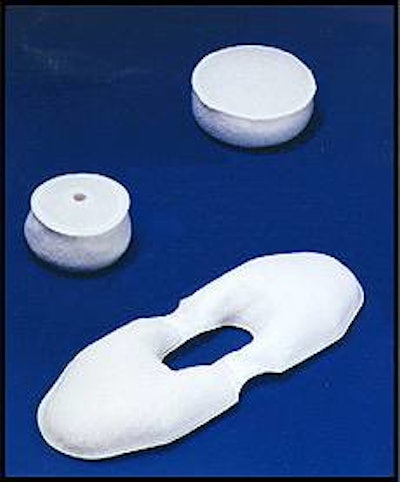 Available in many different configurations to meet your specifications,
SaddleForm® is self-retaining to stay in place once it is installed.
Its two pouches in one saddle bag enable an increase in the amount of
desiccant used without having to assemble two separate bags. SaddleForm can
be custom designed to fit a specific location in an accumulator or receiver
drier of your particular system.