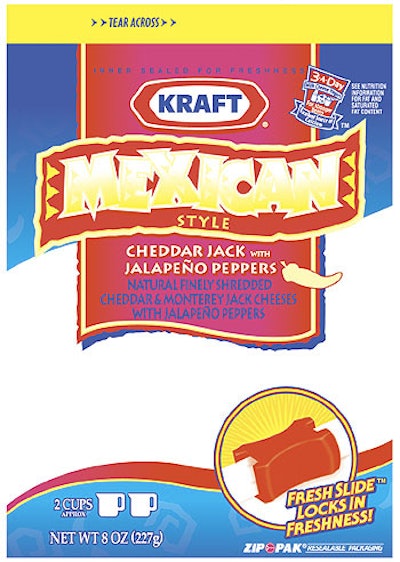 Ultimately, prepress is about eliminating risk. Prepress—the term used in the printing industry to describe everything that happens between the final design and the actual printing—ensures that before an expensive run of cereal boxes or snack food bags fires up, the colors match what the focus group liked and the package fits what the engineers and designers specified. And, of course, that the entire process is done better, faster, and cheaper than it was before.
The prepress industry is driven by, for the most part, consumer packaged goods (CPG) companies. And driving them are retailers, especially the mammoth retailers who have become accustomed to pushing their demands upstream to their suppliers.
"We see how often the CPG companies aren't really in control of the package at times—it's the big retailers," says Mark Vanover, director of marketing at Esko-Graphics, a supplier of pre-press solutions for printers. "It's often Wal-Mart and Kroger and CostCo who push the CPG companies to develop packaging that fits their requirements."
In dictating things like package size and shape, the big retailers have tremendous influence on the package design. But after the package has been designed and before it can be printed in mass quantities, it must go through a prepress process, which involves preparing the design file for printing by separating colors, creating film and plates, and ensuring that the finished product meets the design requirements. And that's where the CPG companies minimize their risk.
What CPGs want
"I think the CGP companies are concerned about prepress and they want to better understand the whole process, but I wouldn't say they want to become involved with it," says Vanover. "What they want is to squeeze out more efficiencies, and toward that end they're taking a more active role in what's going on."
CPG companies and their customers aren't just concerned with efficiency and cost, though. They also want to increase the product's value and 'shelf appeal,' or how attractive it is to consumers.
"That means that the prepress house may not have to lower its price, but rather calculate what they can do to make the package better," says Bob Scherer, vice president of digital printing solutions company CL&D Digital. "We hope CPG companies will look at what we do and tell us how to do it better."
Perhaps, then, the biggest trend in prepress is the collaboration and new relationships developing among the CPG designers and engineers, the prepress professionals, and those in the printing business.
"In prepress, we go back to the customer and say, 'Here's what you gave me, but in the future if you want to do it faster, here's what we can do,'" says Scherer. "Education is a team approach, because we can better tell them how to build it. That's changed over the past decade. The big guys are looking to get the million run, but we can come in on a friendly consultant basis and help rethink stuff."
"The prepress shop has a relationship with the CPG company, so they become the facilitator—it needs to be a collaborative workflow," says Vanover. "But if you're going to have collaborative effort, around the world, it has to be based on industry standards."
"Web-based collaboration tools are closing the gap between technical and non technical actors, the pre-press people vs. the marketing people," concurs Stan Lemmens, major accounts manager, at prepress software provider Artwork Systems Group N.V., "and they make communication easier."
The color of prepress
Perhaps the biggest headache in packaging prepress is the challenge of getting the right colors, especially in a world of hyper-specific brand colors and snappy shades that attract consumers' attention.
The traditional color scheme of most printers is only four 'process' colors—CMYK, or cyan, magenta, yellow and black, although black can often be achieved by combining the other three colors. A computer digitally 'separates' a full-color image into printing plates of these three or four, which are then applied separately in patterns of very small dots, overlapping in ways that appear to our eyes as distinct colors across the spectrum. To achieve specific colors for a brand, or to match the designer's specifications, printers sometimes need to add one or more "spot" colors to the mix, resulting in five- or six-color prints, or more.
Other systems can achieve better and more varied sets of colors, often eliminating the use of spot colors, by adding additional basic colors to the CMYK. The Opaltone system, for example, adds up to three additional colors—red, green and blue—to the four process colors to achieve a more expansive color range.
"You can mix 'Kraft Blue' by hand and use it as a spot color, or you can program it in the system and mix it with the process colors right on the press," says Matthew Bernasconi, director of Opaltone, Inc., provider of seven-color process solutions. "We offer a lookup table for Pantone colors, but Kraft would really like to put the Pantone color sample books in the drawer."
The Opaltone system eliminates the need for most spot colors on the press—approximately 70 to 80 percent of them, according to Bernasconi—by converting them to a new seven-color formula. For example, 286 blue becomes 100B +100C +60M and 021 orange becomes 100R +100Y. But not all colors can be so easily created.
"We do struggle with the purple/violet areas," admits Bernasconi. "That's due to limitation of magenta ink with yellow contamination. But we've also encountered a purple we couldn't get, and when we went to press with what we could achieve, the designer was overruled and the client went with the less expensive color that wasn't an exact match to what had been specified."
On the shelf, the exact color or precise formula might not matter to the consumer, though. "We don't sell a Pantone book with every packet of cheese, do we?" Bernasconi adds.
A system like Opaltone reduces the number of different ink colors a printer needs to keep in inventory, and significantly reduces the time and waste associated with cleaning the press and preparing it for a new run of a different color set. But it also requires that the basic colors are certified to specific hue and density standards.
Another approach uses the same theory—that adding colors to the standard CMYK can only improve the range of colors available. But instead of adding primary colors, the SpecialColor process adds one or more 'spot' color to the mix, which in many cases allows the printer to remove one or more of the basic colors. That means if a customer has a specific beer or car color that the standard CMYK process can't achieve, the SpecialColor system can create a new formula that includes that color instead of cyan or magenta, for example.
"We're going for the minimum number of colors using reduced ink sets," explains Glynn Hartley, principal of SpecialColor. "We're still printing the bright red or orange spot colors, but using them in place of standard colors."
These and other color systems can significantly reduce the variety of inks required by a printer, which in turns reduces costs and turnaround time for the client. With a small set of standard colors, printers can also use more of their press, printing a variety of products across the entire web rather than a single lane of one product, again saving significant expense.
"A food packager might want to use the same six colors all the time, and realize those cost savings, but also want to experiment with different color mixes to differentiate between brands," says Brian Ashe, regional applications manager at color management solutions provider GretagMacbeth. "They also might want to run non-traditional process mixes rather than CMYK, and substitute Rubine Red for Magenta, or Reflex Blue for Black."
Non-traditional color systems generally perform color separations in an industry-standard design program like PhotoShop. But while most multicolor separations done with layers and masks and can take several hours for a single separation, plug-ins like those from GretagMacbeth can be accomplished in just a few seconds, with a few more minutes required to tweak the colors to get the desired effects.
The proof is in the proofing
Another big challenge in the world of packaging prepress is getting an accurate proof of the package or label early in the cycle.
"You've got these different types of inks, not just CMYK, and you might be printing in July when it's hot and humid, and that might affect the colors being printed," explains John Shreve, research and development manager of Midwest Imaging and Roller Services, a manufacturer of rubber printing plates. "It's finding a proofing system where you can lay a proof down in front of an end-user and say, 'This is what it's going to look like when it comes off the press.'"
"The sooner brand managers can see an accurate prediction of their final package, the sooner they can have confidence that what gets delivered to the shelf will meet their expectations," says Richard Deroo, director of marketing and strategic alliances at halftone proofing solutions company Latran Technologies.
The solution to the proofing problem is to find inexpensive ways to use the same inks as the big press to print on small quantities of the actual substrate of the final product. If this can be accomplished, everyone involved can get a good close look at the final product without having to manufacture thousands of them. It's not a perfect system yet, but it's close.
"The tools now exist that you can take a design and build in color variations and provide three or four examples of that material," says Scott Laurin, application specialist at Midwest Imaging and Roller Systems. "Basically marketing comes up with ideas, and they're not quite sure. We give them a quicker avenue to take a quicker look. It cuts through a lot of bull to see what really works."
For example, a CPG company might want a new pizza box, so they create the files and hand them off to a prepress shop, which can then make the necessary adjustments and do a short run on a special press.
"We can give them packages literally the same day," says Scherer. "They use these in discussion groups, and go out to pre-sell the products, walk into a retailer with a new pizza box and show them what it looks like."
Another proofing technology is known as Laser Ablation Transfer (LAT) digital halftone proofing. With LAT, color-accurate accurate proofs can be made on the actual substrate in minutes in an all-digital workflow at a fraction of the cost, with a quick turnaround.
"They can proof the clear label and adhere it to the bottle or make up five different versions on the flexible packaging substrate to make instant decisions based on an accurate reproduction of their product," says Latran Technologies' Deroo. "Because it's a halftone proof they can be assured that when the job is run on press there will be no surprises. The dots that generate the plate that prints the product are the same dots that will be on the proof, and the proof will be on the same substrate as the final package."
Going with the workflow
Also a big issue in prepress is the flow of work from one step in the process to another. Complex package designs beget complex workflows, which all too often result in mistakes and problems. In the prepress world, different steps are often run in parallel with multiple participants, and one activity might depend on the successful completion of another activity, which increases the time pressure across the board.
The problems multiply when one considers that, as Vanover describes it, a package is really two different things—structure and graphics.
"A lot of people in the prepress world don't have the background understanding structure, they just think graphics," explains Esko-Graphics' Vanover. "For the most part the structure is at least as important as the graphics, because a lot of packaging is driven by the convenience factor. But you can't get to the back end of the process and find out that a bar code is on a flap and doesn't need to be there."
A significant bottleneck develops, then, when one sees the workflow process split, merge and split again between structure and graphics. Keeping track of everything becomes a nightmare of sorts.
"One of the problems that can cause bottlenecks in the workflow is locating, handling, protecting and managing job material while the job is active and archived," says Victor Michl, national sales manager at filing systems manufacturer Jalema, Inc. "You must be able to locate the job in a timely manner, make the job accessible at all times, ensure that the material is protected from the elements, and index properly so the job can be found again."
"I've been working for more then 10 years in the pre-press environment, and the most difficult issue was to show what went wrong and why," says Artwork Systems' Lemmens. Brand owners want to know when a proof was made, who made corrections, and they want to see the differences between the first and last proof; so traceability is the key point."
Both CPG companies and prepress professionals want to control the flow of specifications and data, and make the process traceable to ensure accountability in the right places. And, of course, they all want to optimize the process, and to automate as much as possible. Oh, and let's standardize the processes across the industry, shall we?
As impossible as that might seem, the industry is attempting it with the development of Job Definition Format (JDF) specification through CIP4, the International Cooperation for Integration of Process in Prepress, Press and Postpress (www.cip4.org). The specification is a vendor-neutral system for monitoring and controlling graphic arts devices designed to minimize the amount of time administering job data.
"JDF is great," says Lemmens. "We strongly support JDF and we have JDF integrated in our applications and workflows. Using JDF we can communicate with MIS systems for job triggering, audit trail, and material reporting."
The JDF specification is an extensible, XML-based format that can be applied to any number of prepress processes. In practice, JDF-enabled products can communicate with each other either by exchanging JDF files, typically via 'hot folders,' or by exchanging JML messages over the Internet.
But not all workflow management needs to be high-tech and Internet based. Jalema has made big business out of helping prepress professionals track jobs the old-fashioned way—with color-coded files with job tickets, film and samples hanging on hooks.
"Digital workflow is great, but what happens if you can't find the hardcopy file?" asks Michl. "That becomes the bottleneck in the workflow. People don't just need storage, but a total filing system from the beginning of the job to the final archiving of the job and all points in between. If we can organize the area so that you're more efficient and can find your files quicker, we can help with the overall workflow."
And what can be less risky than keeping all the information for a project in a color-coded folder?
Companies in this article