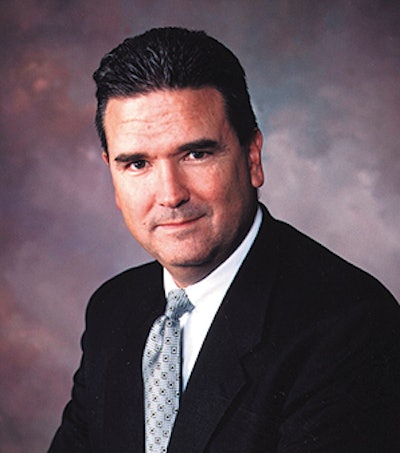 will unify U.S. field service and training.
Mike Fogg (right), majority shareholder of Fogg Filler Co. (Holland, MI) has completed the purchase of the remaining family interest in the company from his brother, Jon Fogg (left).
Ranpak Corp. (Concord Township, OH) hired Walter L. Oswald, Jr. to the position of product manager. Gary T. Hering has been named plant manager of the Concord mfg. facility. Robert C. Cheich has been named dir. of mfg. engineering.
The Compumotor div. of Parker Hannifin Corp. (Rohnert Park, CA) hired Ken Sweet as gen. manager.
Thermo Electron (Waltham, MA) hired Marijn E. Dekkers to the position of president and CEO.
The Tag and Label Manufacturers Institute, Inc. (Naperville, IL) has elected new officers and board members including: Jim Valestrino, president, John Bankson, president-elect.
The Rigid Plastic Packaging Institute (Elmhurst, IL) elected Brent Beeler as chairman.
Riverwood Intl. Corp. (Atlanta, GA) appointed Robert W. Spiller as senior vp of consumer products packaging.
Uniloy Milacron (Cincinnati, OH) has appointed James Moore as president.
Alcoa Flexible Packaging (Richmond, VA) named Frederick Pereira as the managing dir. of the Asia Pacific region for the thermoforming business.
TricorBraun (St. Louis, MO) hired Andrew Williams to the position of sales manager, health care products.
Companies in this article