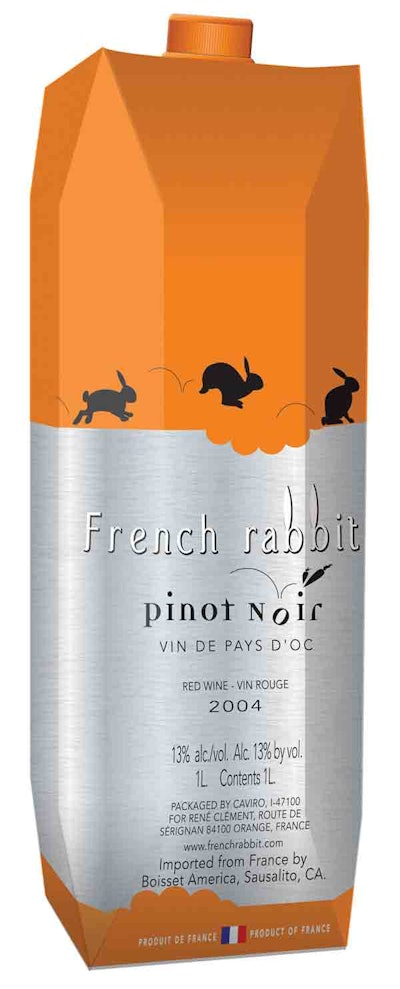 Environmental claims made by LCBO at the time of the launch included these:

• The French Rabbit format reduces packaging waste about 90% over wine in glass and costs much less to recycle than colored glass.

• It takes 25 trucks filled with bottles to equal just one truck filled with empty Tetra Pak containers, which are knocked-down blanks made of paper/foil/film.

• Only 4% by weight of what consumers bring home is packaging vs. about 40% for bottled wine.

Boisset now markets French Rabbit in 10 countries, including the U.S. and France. It has also launched French Rabbit in a 250-mL Prisma format. Four units in a corrugated wraparound corrugated sell for about $10.50 per four-pack.
Companies in this article