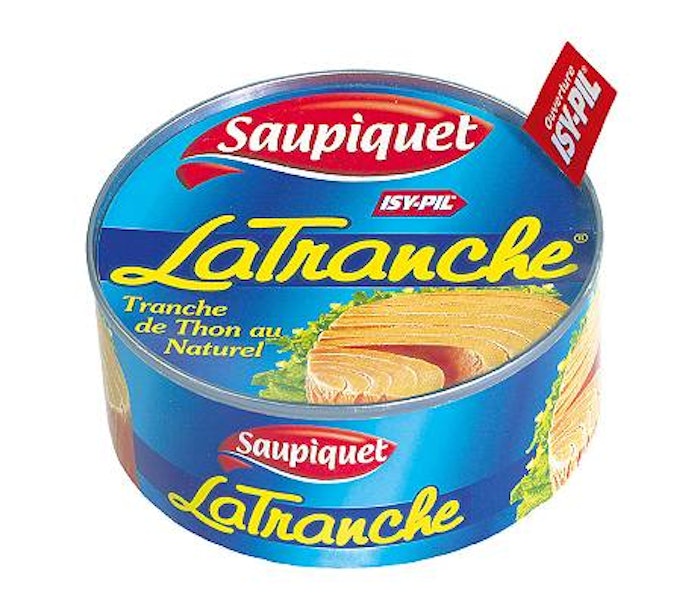 But canned fish marketer Saupiquet of Nantes, France, has launched a new line of albacore tuna slices in one-piece steel cans that have Peel Seam™ peelable lids from Crown Food Europe, an affiliate of Crown Holdings, Inc.
"Our customers demand high-quality fish products in easy-to-open packaging," says a Saupiquet spokesperson. "Crown's Peel Seam technology provides enhanced consumer convenience while keeping tuna fresh, soft, and flavorful."
Containing 160 g of tuna, the package's lid consists of two pieces: a steel ring that's 83 mm in dia and a peelable aluminum membrane that is about 70-microns thick. The ring is seamed onto the filled can, which then goes through a conventional retort process. To open the package, the consumer simply pulls on a tab to remove the lid.
Gravure printing on both can and lid attract attention on the store shelf and promote brand recognition.
Saupiquet acknowledges the container carries an upcharge compared to more conventional retortable steel cans. But the value-added convenience of the package is expected to generate additional sales that will justify the packaging materials upcharge.
Companies in this article