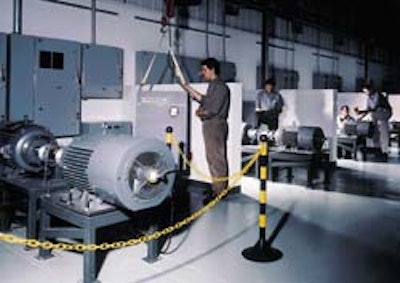 divisions of DT Industries.
—Berry Plastics Corp. (Evansville, IN) will make an investment to enter the thermoformed packaging business.
—Linpac Materials Handling (Georgetown, KY) has opened a new 93ꯠ sq' mfg. plant in Bardstown, KY.
—NorthStar Print Group (Milwaukee, WI) has combined its flexographic and rotogravure label operations into a single division.
—Milliken Chemical (Spartanburg, SC) will complete a new applications laboratory in Spartanburg, SC, by late summer. The company has also purchased a Reifenhauser (Ipswich, MA) Mirex-W PP thermoforming sheet extrusion system for use in the new laboratory. Additionally, the company has opened a new business and technology facility in São Paulo, Brazil.
—Cast Film Technology, Inc. (Island Lake, IL) opened a c-GMP facility for the manufacture of edible films used in food, pharmaceuticals and personal care products.
—Barry-Wehmiller Design Group (St. Louis, MO) opened a West Coast office that focuses on growth-oriented high tech and FDA-regulated industries.
—Smurfit-Stone Container Corp. (Chicago, IL) has launched NextPak™, a B2B company on providing brand-driven supply chain solutions to e-tailers.
—Graham Packaging (York, PA) has opened its 57th mfg. facility in Montgomery, AL.
—Nova Chemicals (Pittsburgh, PA) has installed a new tandem foam sheet line at its Beaver Valley, PA, technology center.
—Elopak (New Hudson, MI) has opened a sales and marketing office in Beijing, China.
—SKM-Applied Technology Partners (Radnor, PA) announced that Applied Tech Products is the new name for the manufacturer of rubber and plastic products.
—The High-Definition Flexo Consortium (Dayton, OH) has been formed to promote the quality and economic advantages of the flexo process.
Companies in this article
Videos from Klöckner Pentaplast Food Packaging