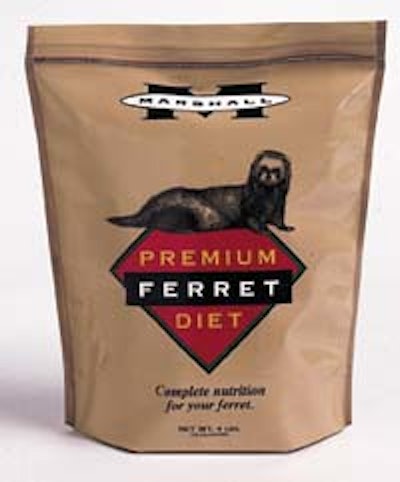 While structural details were not divulged, Reid does say the pouches are filled by pet food processor Kelly Foods (Berlin, MD). Repeated calls to Kelly for details on the packaging process were not returned.
The bag retails for $12 to $14 at independent pet retailers, pet specialty stores and some larger pet food chains.
"We sell ferret foods in other packages, but this is our first time in a stand-up pouch with a resealable zipper," Reid attests. "The reaction we've received so far has been very positive. We're continuing to gain placement of the product in new areas around the country, and we're looking into using the package for other products we make."
In a hurry? Request more info via Web-based reader service by clicking on the reader service number.
Or you can jump right to their Web site.
Companies in this article