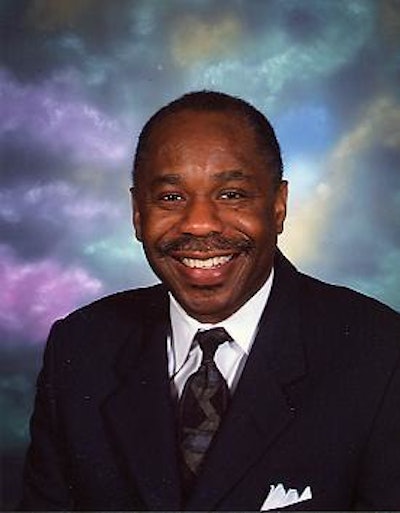 For the purposes of this article, flexible packaging means non-rigid materials forming primary packages (e.g. pouches and bags). The principal materials are paper, foil, and film. It's their varying, multilayer combinations that make flexible packaging a recycling challenge. That's an easy concession to make, though. Recyclability is only one determinant of the sustainability of flexible packaging. From a systems perspective, flexible packaging has sustainability bona fides.
A criticism of flexible packaging concerns the difficulty of separating the layers for subsequent recycling. The reality, however, is that the layers are supposed to be difficult to separate. Co-extruded and laminated structures, for example, rely on the combined contributions of their layers. If the layers were easily separable, the structure could not perform its purposes. Bonding is an inherent trait of multilayer flexible packaging and must be reflected in any effort to increase recyclability.
Flexible packaging that incorporates film is criticized because the film is sourced from non-renewable petroleum. The film, most often there to allow heat-sealing, can serve additional purposes, such as a moisture barrier and a tie layer. Again, not to be ignored is the issue of performance, or being suitable for a given application. So-called bio-plastics are not necessarily the solution. They don't match petro-plastics in performance, and their use wouldn't address layers' being difficult to separate.
Yet another criticism is that flexible packaging's low recycling rates don't support landfill diversion. But that doesn't mean it's not sustainable. Different end-of-life options exist because no single one has across-the-board practicability. A circular economy and a zero-waste society are worthwhile ideals. However, during the interim, optimal use should be made of all options.
Deflection of criticisms only goes so far in defending the sustainability of flexible packaging. Discussion has to address specific examples of what flexible packaging brings to the sustainability table. Packaging is a systems concept, wherein trade-offs are made among interrelated components for an optimal end-result. Life-Cycle Assessment (LCA)—widely accepted as a tool for determining sustainability—is definable in the same way. Sustainability, LCA teaches, is the net result of the ways and extents that a given subject impacts the environment.
Flexible packaging earns sustainability points through source-reduction. Less material is used in flexible packaging than is used in rigid. Being lighter in weight and taking up less space translates to increased efficiencies and lower costs throughout the supply chain, i.e. material handling, transportation, and warehousing.
Source-reduction is further leveraged when the simplest construction (materials and layers) necessary for a given application is used. Also, when flexible packaging is customized for a given application, it will best perform its functions of protection, communication, and convenience, thereby maximizing sellable product. Stated another way, if a product does not sell because of poorly performing packaging, all expended resources will be wasted.
Applying the information, analysis, and interpretation required of LCA, flexible packaging emerges as sustainable. The LCA methodology allows subjective determination of the importance of any given aspect of a material's existence. Nonetheless, it's not reasonable to argue that end-of-life considerations outweigh all others. That's not to deny that increased recyclability of flexible packaging is desirable, rather it's to acknowledge that flexible packaging has disposal options. The question, therefore, is how to expand those options.
Recycling involves collection, sorting, bundling, and getting materials to market. The stakeholders are brand owners, consumers, municipalities, regulators, recycling centers, converters, and post-consumer markets. Any initiative aimed at increasing the recyclability of flexible packaging has to harmonize the disparate priorities of those stakeholders. Collaboration, education, and incentives are necessary elements for success.
Around the world, sponsored initiatives and pilot programs are ongoing to increase the recyclability of flexible packaging. Some deal with technologies: for example, chemically deconstructing multilayer, multi-material constructions. Others deal with identifying the factors that shape consumer attitudes and behavior. Collectively, they should provide insights regarding the best paths forward.
Discussions about recycling inevitably touch on infrastructure, particularly its ability to tolerate materials that otherwise would be regarded as contaminants to the stream. Flexible packaging presents quite the challenge, given the many compositions it can take. A low-hanging-fruit approach is to focus on the mono-material structures, poly bags for example. As structures increase in complexity, it would be advisable to seek out/develop converters and markets for heterogeneous materials. Even so, there likely would need to be formulaic limits on how heterogeneous such materials can be.
Complex compositions also will complicate buy-in by consumers. For example, how are they to identify those compositions? For flexible packaging, nothing exists that's akin to the "chasing arrows" recycling codes for plastics. And no delusions should be entertained that consumers are willing to be deluged with codes nor with having to perform a variety of actions: using different receptacles, for example.
Professionals whose job is to tabulate U.S. packaging industry statistics say that the flexible packaging segment is the second largest and the fastest growing. Other developed countries tally similarly. It means that the challenges and opportunities regarding flexible packaging recycling are going to increase. They will need to be met with focused determination, yes, but also with flexibility.