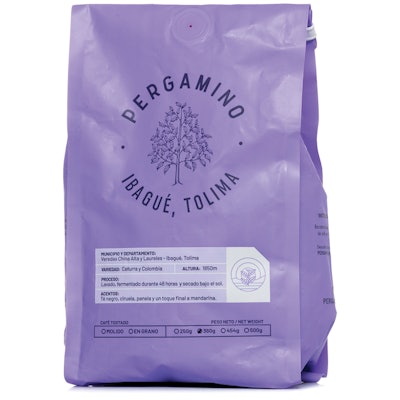 One of the Diamond Finalist awards went to Colombia's Alico for a metal-free and recyclable coffee bag. Among the very first to commercialize this pre-made bag was Pergamino Coffee of Medellin, Colombia.

According to Alico Purchasing Manager Christina Rendon, Alico has been optimizing its metal-free pouch-making technology for some time now. The whole idea, of course, is to remove the aluminum foil layer so that the packaging material fits neatly into the well-established recycle stream that already exists for polyethylene.
When Alico submitted its entry in the Dow awards, the pouch it submitted was a two-layer adhesive lamination of two nine-layer blown-film extrusions. Included in each of these extrusions were various combinations of LLDPE (for hermetic sealing at low temperatures plus good processability), MDPE (for high gloss and transparency), HDPE (for high stiffness and good moisture barrier), a "plastomer" (for low seal-initiation temperature), and EVOH (for gas barrier). Also incorporated was a unidirectional degassing spout made of PE. The matte finish, surface printed on a flexo press, provided attractive graphics. This two-layer lamination replaced a three-layer lamination of polyester/foil/PE. In addition to eliminating foil and polyester and thus making the material compatible with the PE recycle stream, the new two-layer lamination brought a reduction in energy consumption since it required the lamination of just two layers rather than three.
Now, however, the laminating step has been eliminated and Alico is able to supply a pouch with all the same performance characteristics, cost benefits, and sustainability advantages with a nine-layer coextrusion of multiple grades of PE and a layer of EVOH for barrier. Shelf life for ground coffee in the Alico material is about 8 months.
Click on the following links to read more about the other top Dow 2020 winners.
Henkel Invests in Recycled Plastic with a Social Cause
P&G, Zacros Partner on Refillable Pouch
Economical Inner Barrier Film Deposition Process for PET Bottles