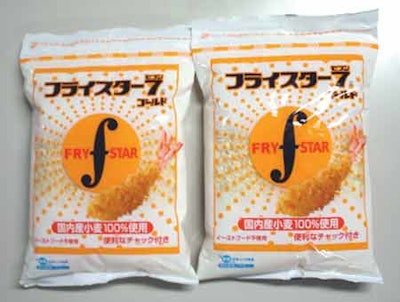 The press-to-close zipper system is from Zip-Pak (www.zippak.com). The reclosable pouches are produced in-line using vertical form/fill/seal equipment from Tokyo Automatic Machinery Works, Ltd.(TAM) (www.tam-tokyo.co.jp).
Previously, FryStar used premade zipper pouches. But with the new vf/f/s system, the company can form, fill, and seal the OP/CP (oriented polypropylene/cast polypropylene) film pillow packs and apply the Zip-Pak press-to-close zippers in the transverse direction at increased speeds. The new system produces about 50 pouches per minute and saves on labor costs because it does not require an operator to feed premade pouches into the machine.
FryStar is pleased with the new packaging line and intends to expand its use for a range of products and package sizes in the retail, foodservice, and industrial food manufacturing arenas.
—Judy Rice