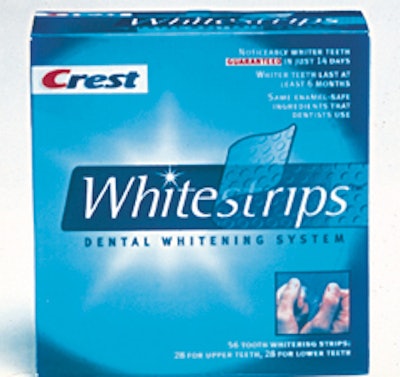 Packagers looking to sell product via the Web will need to pay especially close attention to consumer demands. And "pay" they will.
According to Joseph Kornick, the estimated first-time cost of acquiring a business-to-consumer (B2C) customer runs between $80 and $200. Kornick is a principal in the packaging consultancy KornickLindsay (Chicago, IL). Kornick and Richard Gerstman, chairman of global brand consultancy Interbrand U.S. (New York, NY), made presentations at the Solutions 2000 packaging conference held Nov. 6 through Nov. 8 during Pack Expo. The two presenters addressed the topic, Package design considerations for Internet marketing.
Solutions 2000 was produced by Packaging Strategies, Inc. (West Chester, PA), in conjunction with the Packaging Machinery Manufacturers Institute (Arlington, VA).
Kornick's "Packaging for e-commerce" presentation began by pointing out the quickly evolving B2C environment. "In 1998, the winners were companies with slick Web sites," he said. "In '99, winners were companies that could effectively pick, pack and ship products."
He then discussed differences between "traditional" package distribution and e-commerce. "In traditional distribution, multiple primary packages are shipped in a secondary package and distributed by truck to a retail store environment. In e-commerce, a single package is shipped in a secondary package by small-parcel distribution direct to a person's home," Kornick explained.
He added that "The Internet will allow consumers to interact with the product manufacturer through direct feedback. The Internet gives the consumer greater access to information and the ability to publicly voice their dissatisfaction with packaging." Even if the feedback is negative, the manufacturer gains consumer input.
Sites spotlight packages
Kornick used slides of Coca-Cola's Minute Maid Co. Web site as an example of how consumers can use the Internet to immediately glean information not necessarily available at the store. For instance, a "buy" screen gave consumers a choice of a gable-top carton, brick pack or six-pack of bottles. By clicking onto the gable-top carton, for example, consumers could select from three carton sizes, pick the number of cartons they wanted to order, communicate how soon they wanted it and indicate what carrier they wanted to deliver the order.
Those benefits, Kornick believed, could help Internet marketers gain long-term customer loyalty and offset what he admitted was "the high cost to acquire a B2C consumer."
In the future, Kornick indicated that consumers will be able to manipulate a packaged product onscreen, much like they can at a store. That will be an improvement compared to flat images of product packages that today are commonplace on the Web. The technology to move package images onscreen exists but requires broadband Internet capability. Broadband Internet access is costlier than today's more prevalent narrow-band access, but that's likely to change soon, agreed Kornick and Interbrand's Gerstman.
To this editor, who served as moderator for this session, these "virtual" product/package tours present intriguing possibilities. Unlike a flat product image, the virtual tour would let the consumer rotate a package to view all its sides and gain a better visual feel for its size, shape, dimensions, graphics, etc. The consumer would be able to see how the package is opened and closed, and how the product is to be used.
Kornick presented one site, crest.com, that lets cyber shoppers examine Procter & Gamble's new Crest® Whitestrips Dental Whitening System. The site's home page shows the colorful paperboard folding carton, which holds 56 pouch-packed clear strips. On the site, a "how to use" menu link shows the consumer pictures that show how to open the pouch that holds the strip, how to peel the backing material from the strip, and how to apply the strip to either the upper or lower set of teeth.
The strip and backing material are contained in a flat, rectangular pack with a tear notch on two ends to facilitate opening. The flat pack is printed on both sides with the product name and a graphic that says "one lower" or "one upper" whitening strip. Each pack is also ink-jet coded. Packaging the hydrogen peroxide-covered strip is likely a challenging task. However, as this issue went to press, P&G would not divulge details on the packaging equipment or materials used for the pack.
Whitestrips initially were available last September at select dental offices, on the Web site or via a toll-free phone number. The company says they'll be available at retail by this Spring at mass merchandisers, drug and grocery stores for the same $44 price. Each pack contains a two-week supply of controlled-dosage strips. Instructions call for the product to be worn twice a day for 30-min periods during the two weeks, for both upper and lower teeth. By following that plan, P&G says the product will result in whiter teeth for at least six months.
Gerstman's presentation was titled "On the Internet, the package is not just the product." He showed a video clip for Kellogg's Froot Loops!® cereal that used the colorful carton to help create consumer appeal for the product.
Gerstman also demonstrated how broadband Internet capability could be used to develop a Web site that would steer consumers through the aisles of a virtual supermarket to find packaged (or unpackaged) products. "While you may not be able to squeeze the tomatoes, you'll know that the tomatoes you select haven't been squeezed by nearly as many people as they would at the grocery store," he quipped.
Gerstman pointed out that on the Web, the package needs to create strong brand recognition. Both speakers emphasized the need for high-quality graphics to market products online.
"You can personalize a package on the Web, build recognition through packaging, and maintain trust and a consumer relationship with packaging," Gerstman summarized. He praised Reflect.com for individualizing both its primary and secondary packaging (see Packaging World, July '00, p. 46, or packworld.com/go/reflect).
The conference organizers said the program had more than 900 paid registrants. Conference proceedings are available for $295, for both PMMI members and nonmembers. Contact Karen Vaillancourt at 610/436-4220, ext. 11.
Plans are underway for Solutions 2001 to take place during Pack Expo Las Vegas, September 10 through 12, at the Sands Expo and Convention Center.
Companies in this article