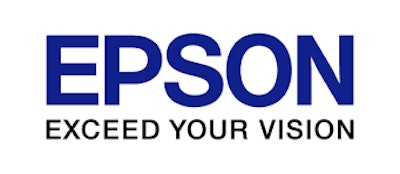 This content was written and submitted by the supplier. It has only been modified to comply with this publication's space and style.
AM&C began as a fluid power-based company in 1986 and has since expanded to provide solutions in electric, pneumatic, robotic, and mechanical systems. In addition to serving automotive customers in Ontario, Canada, AM&C also services a wide range of industries in Quebec, including medical, packaging, and aviation.
"Over the last two and a half years, we've seen many businesses struggle due to lack of labor and have looked for automated robotic solutions to help fill that gap, particularly with small parts assembly which can be quite tedious," said Dave Lawson, president, Advanced Motion & Controls Ltd. "Epson brings the ability to marry technologies like parts feeding, vision control and high-speed, high-performance robotics so we can quickly and easily help customers in this area."
AM&C offers the complete lineup of Epson Robots automation products including the extensive SCARA portfolio, 6-Axis and All-in-One robots. Pairing Epson's robots with AM&C's technical expertise assist both businesses' dedication to making automation accessible, intuitive and valuable.
"Epson recognizes Advanced Motion & Controls' commitment to offering exceptional customer service and value to automation projects, making them a great partner for our robot solutions," said Juan Carlos Castillo, sales & service director, Factory Automation Robotics, Epson America. "Advanced Motion & Controls has proven their loyalty to customers by delivering professional service and superior automation solutions. Together, we can grow the market not only in Ontario, but serve customers across Canada with high-speed, high-precision robots to help businesses succeed in all automation applications."
"We've known Epson for many years and are excited to be a partner," said Lawson. "In speaking with other Epson partners, we have heard directly about their track record for success and look forward to growing the market in Ontario and all of Canada."
Companies in this article