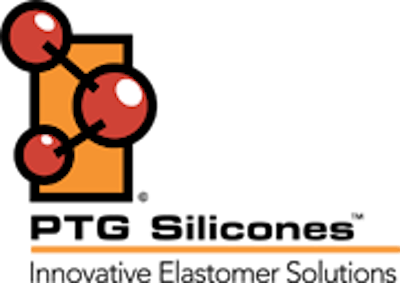 Utilizing liquid silicone rubber to create a variety of components through injection molding, the parts created by PTG are often geometrically interesting, detailed, and delicate by nature. Liquid silicone components typically do not allow for contact measurement, however, and a non-contact method is essential to maintain the high-quality standards customers of PTG Silicones have come to expect. PTG relies on the Mitutoyo QV202 for accurate, non-contact measuring. When this machine reached the end of its life cycle, PTG looked only to Mitutoyo to meet its vision measurement needs.
Widely known for consistency, accuracy, and precision, Mitutoyo manufactures the industry's most reliable vision measuring systems. The newly relaunched Quick Vision Series is now even more sophisticated, with improvements that allow for faster and more efficient measurements. With a smaller footprint, yet larger capacity, The QV302 has a working area 25% larger than previous models. The machine is also 50% faster than the QV202 when reviewing parts, freeing up quality control technicians to spend more time on the production room floor where they can make a greater impact fine-tuning processes. Above all, PTG values the advanced lighting sources in the QV302. Most components manufactured by PTG are natural in color—which means they are translucent—requiring multiple light sources to accurately measure.
"PTG prides itself on the strength of its partnerships. We work hard to build trust and forge long-term relationships—not only with our customers, but also with our technology providers to ensure our state-of-the-art manufacturing process is comprised of only the best components available," notes Brendan Cahill, President of PTG Silicones.

Companies in this article