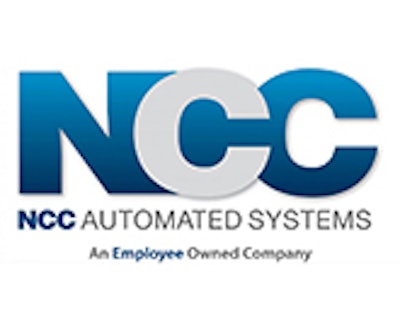 NCC Automated Systems, an integrator and manufacturer in the food packaging, ophthalmic automation industries, announced May 5 that the company formed an Employee Stock Ownership Plan (ESOP), effective Jan. 1, 2017. In the transaction, ownership sold a significant interest to a newly created Employee Stock Ownership Trust, allowing current and future employees to gain a beneficial ownership interest in the Company without any personal investment.
Effectively, the ESOP is a qualified retirement plan which, based on company performance, could generate significant retirement benefits for NCC's approximately 65 Employee Owners.
Commenting on the announcement, Kevin Mauger, President and former 'sole owner' of NCC, said, "Our company is built on the positive culture and energy of our team creating an environment that supports a positive Customer Experience with the speed and agility required to compete in today's market. The ESOP will give our employees a financial interest in the continued growth and success of the business, creating even more of a team effort and vested interest in supporting our customers than we have today. It represents a very tangible way to reward those who have played a critical role in NCC's success. Delivering an unparalleled positive experience requires great employees who are focused and dedicated to the business at hand. That clearly describes our team, and we are thrilled to be able to provide this benefit to them. We want them to stay around forever and be rewarded accordingly for their efforts. We are not looking to be just another company; we have far greater goals and aspirations. This is much more than work for us."
Mauger, who will continue in his current position for the foreseeable future, also noted: "In light of the challenges facing American workers, an ESOP is an excellent way in which to assure the continuation of our world-class team of valued employees, and enhance our Company's productivity and profitability. We expect the ESOP to increase the retirement security of our Employee Owners, particularly if we continue on the growth path we have enjoyed the last several years."
Jim Steiker from SES Consultants, who is very well known in the ESOP world, and has done hundreds of transactions said: "ESOP's are a very positive thing. Done well, and for the right reasons, they can be both an altruistic and humanitarian approach to a collective win-win business environment. In many ways, it adds an exclamation point to already strong businesses and creates an even better culture with more engaged workers who could potentially have strong financial rewards when they retire in exchange for their hard work and dedication throughout their careers. From what I see with NCC, an ESOP appears to be a perfect fit and will result in extremely positive results for all involved. I could tell from the first meeting with Kevin, that he is doing this for the right reasons. He believes in the team."
About NCC
NCC Automated Systems is a 31-year-old integrator and manufacturer. Our main industries for integration are food packaging and ophthalmic lens production where NCC offers turnkey integration services from concept through training and aftermarket services. We also have a 50,000 ft2 facility focused on conveyor manufacturing and assembly, control panel building, assembly, wiring and testing services. We have strategic partnerships with large pre-engineered manufacturers across North America, build our own customized conveyors, and also have our own brand of twin strand pallet based conveyors called Glide-Line, which we offer to integrators and OEM's in the Assembly Automation industries.
If you would like more information about this topic, please contact Kevin Mauger at 267-278-4593 or email at kmauger@nccas.com