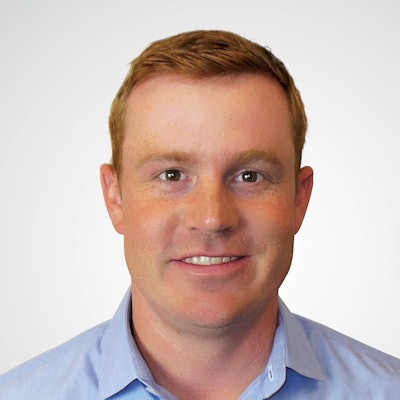 It would be great if every job applicant came pre-loaded with an understanding of your industry's basics. But few resources exist in our educational system to make that possible. So CPG companies are often on their own when it comes to familiarizing each new hire with the fundamentals of their business.
This industry awareness challenge is being addressed by the International Society of Beverage Technologists (ISBT) with what it calls the ISBT Beverage Institute. It's a set of online video lectures designed to establish a minimum baseline of knowledge about the beverage industry. The ISBT isn't new to education. But Larry Hobbs, Executive Director, says that what they used to do—fly experts to sufficiently-sized regional pockets of learners—isn't practical. Plus, people are now accustomed to learning on their own time. Thus the recent emphasis on videos.
Strong on visuals, the ISBT videos are arranged into modules. In developing these training videos, ISBT explored multiple from-scratch options. But with help from The Packaging School, the exclusive licensee of a professional packaging curriculum developed at Clemson University, the group was able to piggyback on an existing platform, thus bypassing time spent on trial and error. Next, says Hobbs, will be a deeper dive into each of the introductory topics, this time at an intermediate level.
Like many successful workforce development programs, this ISBT initiative focuses on learners. But what about the influencers in this picture, especially where young people are concerned? We're talking here about teachers. For that part of the puzzle we turn to the Central Massachusetts Center for Business and Enterprise (CMCBE). Part of the Blackstone Valley Chamber of Commerce, CMCBE is tasked with nurturing STEM talent in what it claims is the birthplace of the U.S. industrial revolution. For years it's acted as a liaison between area industries and schools. In doing so, it has frequently employed grant programs introducing middle school students to advanced manufacturing. But this alone was clearly not enough.
"We learned the hard way that we had to expand our reach beyond the students," says Jeannie Hebert, President and CEO of the Blackstone Valley Chamber of Commerce. "The kids were learning about manufacturing, but the teachers weren't promoting it because they didn't see it as a viable career.We realized that we need to also train parents, teachers, guidance counselors, and administrations to counter misconceptions that are endemic to the community, not just the kids. These are the people who stand to have the most impact on students' careers."
With that in mind, the chamber set out to educate the educators by having teachers, guidance counselors, and administrators visit nearby controls manufacturer Lenze in Uxbridge, MA. A panel of Lenze employees with STEM backgrounds fielded teacher questions about career paths, what sort of aptitudes to look for, and what's available in engineering and the manufacturing field.
"I think we blew their minds in demonstrating that an engineering or STEM background could lead to all sorts of promising careers, and not just in manufacturing but in things like sales, marketing, training, and more," says Floyd Spencer, Sales and Technical Training Manager, Lenze Americas.
Educator buy-in is particularly important in light of a large new grant for the CMCBE to build a STEM education center, complete with fabrication lab, to augment the public-school experience. Hebert sees great potential in this initiative because it engages so many stakeholders. It asks administrators, guidance counselors, and teachers to help shape a curriculum, and it makes it possible for students to attend school part time while learning work skills part time at the training center. "We need everyone on board," says Hebert, "not just the kids themselves."