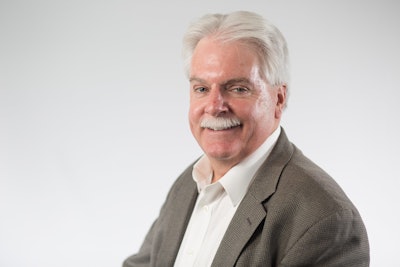 Yet, market conditions continue to change and knowledgeable staff veterans continue to retire. Why the talent gap? Blame continues to be placed on a lack of sufficient budget, a suitable pool of qualified recruits, or even a coordinated plan of action.
Fortunately, we're starting to hear stories where industrious people are taking their own initiative to make things better. I want to share one such success story in the packaging industry. It started with one individual's observations that fostered an idea. Momentum accelerated quickly around that idea with the resolve of industry peers having a shared need. The Institute of Packaging Professionals got involved, eventually with an assist from PMMI. The partnership that blossomed has proven essential for the impending launch of a much-needed new training course–but more on that later.
An idea germinates
Let me take you back to the beginning. Six years ago, Jennifer Benolken wanted to develop a packaging engineering group at a former employer in medical devices. But no training course existed with the requisite focus on just that industry segment, and her one-time employer lacked an on-site packaging facility for learning. Furthermore, an existing handbook on medical device packaging was dated.
"I was struggling with my group and didn't really have anything to give these junior professionals," says Benolken, today an MDM and Regulatory Specialist in Packaging Engineering at DuPont. Once upon a time, she notes, senior professionals had spare time to coach green recruits on medical device packaging—and junior associates were allowed to learn from their mistakes, because at that stage of their careers, any missteps generally weren't crucial to the company's bottom line. Those days are gone. "Now, you're expected to be perfect from day one," Benolken says. But today's senior packaging experts have little or no time to help train them as they go.
Adding to the challenge, those interested in learning about medical device packaging are at another disadvantage. While any packaged food or household product is readily available for observation and discussion, medical device packages lack similar exposure. "You can't go to the store and point out to people, 'Hey, I packaged that (medical device),'" Benolken explains.
That's when the idea for a focused training course, developed by industry experts, came to her. Over the past few years, she and others have been marshalling the expertise of IoPP's Medical Device Packaging Technical Committee to create a course this industry segment so sorely needs. The project was slowed but never halted by the COVID-19 pandemic. IoPP staff jumped into the planning several years ago to help with the coordination and eventually handle marketing and registration.
IoPP, in turn, has been working with PMMI through the logistics to hold the inaugural Fundamentals of Medical Device Packaging course at PACK EXPO International, beginning with this fall's show in Chicago (Oct. 23-26). The objective was for an in-person immersion course in which students could learn concepts in the classroom and then observe how medical device packaging is made on actual machines. PACK EXPO provides an ideal environment for the course; the classroom will be at McCormick Place during the show and will include time on the show floor with machinery demonstrations and discussion at booths of participating exhibitors.
Fundamentals of Medical Device Packaging will be offered through IoPP and cover the basics of packaging regulations, standards, materials, equipment, sterilization, design, qualification, and troubleshooting. It targets professionals with two to three years of industry experience to continue to build, strengthen and sustain their technical expertise in medical device packaging. In this first classroom session, 14 industry professionals have volunteered as instructors in one or more segments of the course.
More partnerships needed
Now, about that partnership. This is exactly what the packaging industry needs more of, given the continuing shortage of experienced packaging engineers and related professionals who, with additional training, can be shaped to become tomorrow's leaders. Creative partnerships can make more of these successes possible and help ease staff shortages.
Each of us knows of others in our networks who may be outside of packaging and contemplating a new career direction, or who are mulling a move elsewhere within packaging. These individuals are the low-hanging fruit that could be trained or retrained to ease the staff shortages in our industry. They might be unaware of all the opportunities in packaging, but they do share one thing in common: They want to make a difference in the world. It's up to us in this industry to build the associations that can help them make those richly rewarding careers possible and keep the knowledge moving forward.
---
The author, Jim George, is the Director of Education at IoPP. For more information on IoPP, visit www.iopp.org.