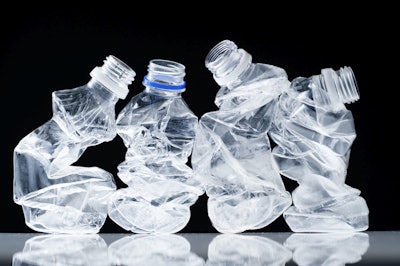 Closed Loop Partners has released "Cleaning the rPET Stream," a new study looking at recycling system interventions that reduce the cost of recycling post-consumer PET, compared to virgin resin. This research identified a suite of interventions that couldincrease the recycling rate of PET by 6%and close the loop on anadditional 80 million pounds of PET bottles each year—without putting a single new cart on the street.
Focusing on U.S. infrastructure for sorting and processing PET for bottle and container end-use, the study looked at cost drivers for producing rPET, including high levels of contamination and yield loss commonly found in curbside PET bales.
Says Closed Loop Partners Managing Partner Ron Gonen, "We commissioned this study to identify system-wide opportunities to improve current rPET infrastructure and scale the use of post-consumer recycled PET nationally. We believe there are investable opportunities that benefit municipalities, the PET recycling industry, and end users by making rPET a more desirable material that competes with virgin."
Among the findings in the report:
Although rPET pricing is closely tied to that of virgin PET, the cost structures for producing each are very different. Processing rPET is a highly distributed, mechanical process, involving policy-driven supply and market-based demand that must compete with virgin resin markets.
Recommended interventions include making capital investments in newer technologies at MRFs and reprocessors, improving packaging design for recyclability, and creating more reliable agreements among parties.
If interventions are implemented together, MRFs, reprocessors, and end users could lower costs by 10%, improve yield by 21%, and create other system benefits.
If implemented at scale, the national recycling rate of PET could increase by 6%.
The rPET study reveals opportunities to create value throughout the supply chain and can be instructive for considering solutions for polypropylene and polyethylene, two resins that are seeing growth in volumes and end-use markets.
Research and analysis for "Cleaning the rPET Stream" was provided by RRS, with input from the Association of Plastics Recyclers (APR) and NAPCOR. The study was commissioned as part of Closed Loop Partners' broader research initiative to provide insights to investors on the capital landscape for recycling and circular supply chains.
Says Nelson Switzer, Chief Sustainability Officer for Nestlé Waters North America, "The study identifies a set of levers that can be pulled to clear the way for brand owners to make the additional investment in the use of rPET. If the right combination of these levers can be pulled, costs for rPET will decline and use will increase—a win-win for the environment and the economy." Nestlé Waters North America is an investor in Closed Loop Fund and a member of APR.