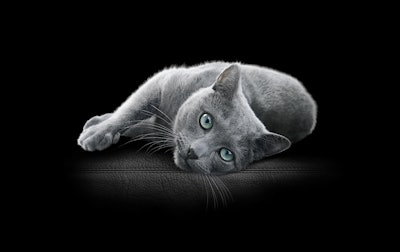 While it may have been blue-sky thinking just over a decade ago, the recycling of multilayer films for food-safe applications through processes other than mechanical is now a reality and is being adopted at a rapid pace. One of the latest brands to embrace advanced recycling is Mars Petcare, a division of Mars, Inc., which is launching a new pouch for its Sheba wet cat food that incorporates, on average, 30% recycled polypropylene from advanced recycling technology. The first such structure for wet pet food, the Sheba pouch is not only food safe, but it can also withstand the retort process.
The initiative is the result of a collaboration with petrochemical firm SABIC and flexible film provider Huhtamaki and was undertaken as part of Mars's commitment to reduce its use of virgin plastic by 25% and use 30% recycled content across its product portfolio by 2025.
Explains Graeme Smith, Global Sustainable Packaging Director, R&D, for Mars Petcare, "A significant proportion of our current product portfolio is packaged in flexible plastic packaging, which provides excellent barrier and protection for food safety, while still retaining conveyance to our pet parents in a very effective and efficient way. We do however recognize that these materials can have challenging effects on overall carbon footprint as they can be difficult to recycle. For this reason, we investigated several different options to lower the overall impact to the environment, and by adding food-safe recycled content to this solution, we believe we have managed to gain a great balance of environmental impact, while maintaining food safety."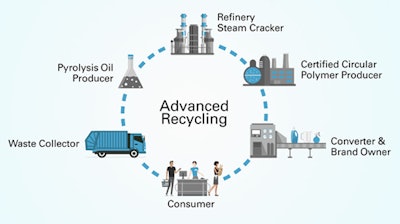 The Sheba pouch is converted by Huhtamaki and incorporates as part of its multilayer structure SABIC's PP BCT18F impact polymer for retort pouches, part of the company's Trucircle portfolio. The Trucircle advanced recycling process involves taking mixed plastic waste and recycling it through pyrolysis into an oil that can be used as the feedstock to produce a range of plastics with the same characteristics and functionality as virgin plastic.
According to SABIC, one of the most critical issues that had to be overcome by the joint development team for the Sheba pouch was receiving approval for the complex, new packaging structure, as it needed to be able to withstand a retort temperature of 135°C for 60 minutes.
---
---
"As with any packaging process, particularly when food-contact approval is needed, there are strict protocols that are required to be followed when validating new materials," says Smith. "The process here was no different, and given the application for this material requires high temperature and pressures to ensure food safety and shelf life, even greater attention need to be paid for the transition to appear seamless to our pet parents.
"The seal strength in particular was a focal point, as without good physical properties here, the food packaged would not actually pass the process required for it to be processed and appear on shelf. This, along with significant shelf-life testing and palatability were also required to guarantee that food loss is kept to a minimum and the great flavor and nutritional value is maintained."
Smith adds that through the continued, dedicated approach of SABIC and Huhtamaki, Mars Petcare was able to successfully process Huhtamaki's film made with SABIC Trucircle resin for the Sheba retort application. Through this supply chain, Mars Petcare has also been able to confirm, by way of the International Sustainability Carbon Certification Scheme (ISCC), that its product has a mass balance impact on the reduction of fossil fuel consumption.
---
---
Mars Petcare is rolling out the new 35-g gusseted pouch for Sheba wet cat food throughout several European markets this year, with the U.K., Poland, and Switzerland as top three in terms of amounts. The company also has hopes to expand its use of the certified circular material to other brands in its portfolio, depending on availability.
"The future availability of these advanced recycled materials is slowly becoming more transparent, and with this increased visibility, we will be able to plan and schedule increased rollout of these products with more accuracy," Smith says. "Having carried out the due diligence and hard work in approving these materials along with ongoing trials and approvals with advanced recycled materials in general, we hope to be able to accelerate our rollout across our product range throughout 2022."