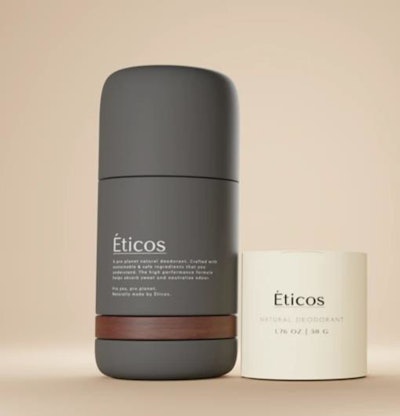 ThePackHub
Reusable and refillable packaging examples have increased in occurrence, notably over the last two years as brands, retailers and suppliers look at ways of tackling single-use and difficult to recycle packaging. A change in consumer attitude is emerging with resistance to single-use packaging. The innovations collated can be segmented into the Ellen MacArthur Foundation's four reuse models – Refill at home, Return from home, Refill on the go and return on the go. Dry food, household and personal care sectors are the ones that are making the most ground. Many of the in-store examples listed are small trials and pilots as major retail chains test the water with a small number of initiatives in outlets. Their next moves will be eagerly anticipated.
Refillable and reusable packaging continues to come through the innovation funnel. The growth is in part driven by the Plastic Pact aim to deliver reusable packaging by 2025. Many of the initiatives are from start-up and challenger brands with multinational brand owners also getting in on the act with small scale trials and pilots. The dry food, household and health and beauty sectors are the most active.

Learn more about ThePackHub's Innovation Zone here.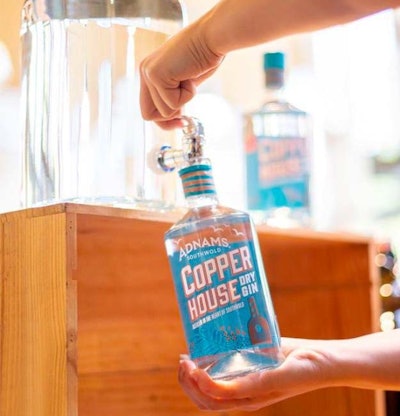 UK Brewery Launches Refill Scheme for Alcoholic Beverages
The reusable and refillable packaging market continues to develop with several initiatives coming to our attention at the Innovation Zone. This time we track English brewery Adnams, who have launched a new scheme in four of their shops nationwide. Shoppers can purchase a refillable bottle from special refill stations at any of the participating shops, or simply bring their own. Customers can purchase Adnams branded refill bottles or beer growler. There are 0.5 liter, 1 and 2 liter bottles for several brands of beer, gin and wine, that can be inexpensively refilled at the breweries. This initiative will prevent the use of single-use packaging. With consumers dispensing the product themselves, any spillages could get expensive.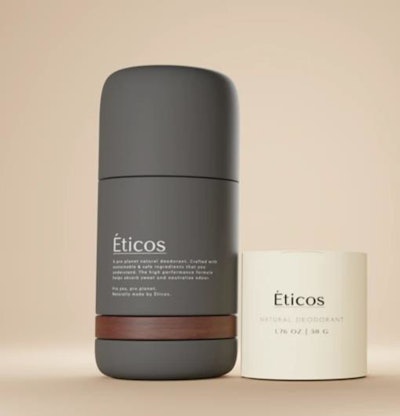 Deodorant Pack Refilled Through Subscription Service
Dutch startup Éticos has launched refillable deodorant, in an attempt to reduce environmental damage through the use of single-use packaging. The brand has developed the pack as part of a broader aspiration to one day replace every single-use pack in bathrooms with refillable ones. The packs can be refilled through a subscription service, which is reportedly seamless and convenient for consumers who want to be helpful to the environment but can often experience barriers in this area. Éticos have not only focused on the sustainability of the pack, they have also chosen to use natural ingredients, to strongly represent their values as an "ecologically sound business".
---
---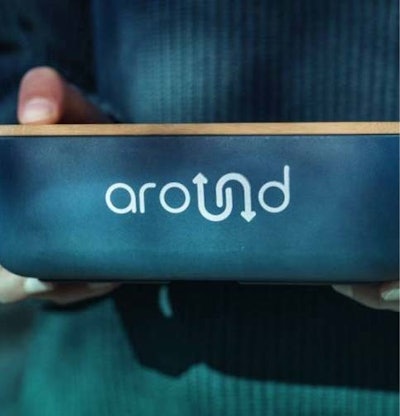 Reusable Container Scheme Launch for Italian Restaurants
Around is an Italian start up initiative that aims to tackle two areas of concern in the restaurant sector: single-use packaging and food waste. With regard to the issue of single-use packaging, they have started a returnable container scheme. An app can be downloaded which lets customers know which restaurants are participating in the scheme. They can then request their food to be packed into returnable containers, which are tracked using a QR code. The app then reminds them on a daily basis that the container needs to be returned to the restaurant –if it has not been returned within a week the customer is charged €10. Washing of the containers is carried out by the restaurant, unless it has access to Around's centralized washing facility. The app also helps reduce food waste by allowing restaurants to alert customers that they have unsold food available at discounted prices.
Learn more about ThePackHub's Innovation Zone here.
Companies in this article