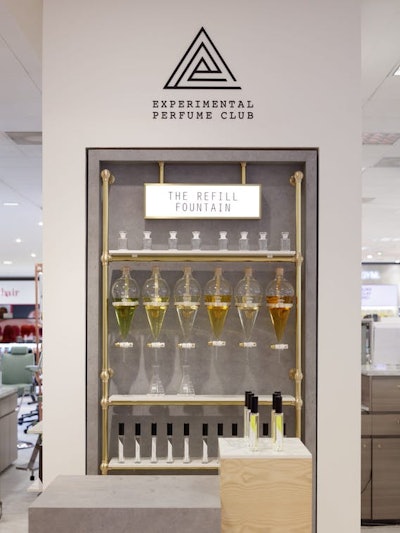 The Compendium is available at the end of this month and you can find out more and save now with a very early bird pre-order discount. A few excerpts from the report include:
Covid-19 disruption has not stopped many brands and retailers from executing new refillable and reusable initiatives. Upmarket UK department store Selfridges has been active in this space. The retailer is implementing change in the beauty section through the implementation of a range of refillable products. The introduction of a refillable fragrance bar in their stores sees the stocking a wide variety of brands that weren't previously available in refill format.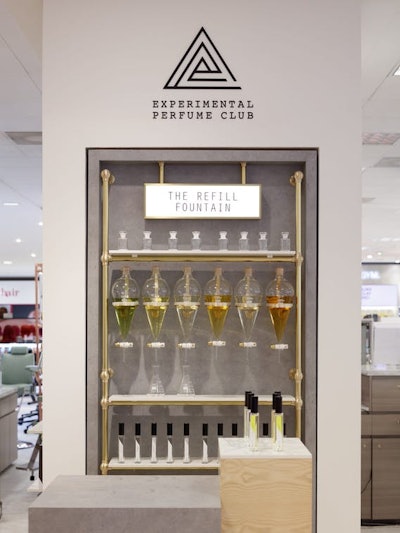 The refill packaging sector is growing steeply of late and no more so than in the beauty sector that encompasses cosmetics as well as perfumes. Selfridges new scheme sees a host of perfume brands switch to refillable packaging including Tom Ford, Gucci, Le Labo and Kilian's Good Girl Gone Bad. Experimental Perfume Club have also joined the initiative with a selection of their fragrances being made available in this format.
Shoppers can bring back their used bottles and that brand will refill their fragrance. Ormand Jane are offering a 10% discount on their scents whilst Le Labo are offering 20% off the fragrance price for their refills. The system also facilitates the possibility for personalized 50ml perfumes from Experimental Perfume Club that cost around £105 ($141), but refills are discounted at £50 ($67).
Make-up brands including Bobbi Brown and Charlotte Tilbury and skincare brands Dermalogica and Kiehl's will also take part in the program in due course.
Reusable Mailing Bags
E-commerce enterprises Tchibo, Otto and Avocadostore are working together as part of a three-year praxPACK research project to combat the vast quantity of single-use shipping packaging that is generated in the German market. They are testing the feasibility of reusable mailing bags using the RePack brand system. A reusable mailer made of recycled plastic will be tested that can be folded by the user to be then sent back free of charge via the German postal system.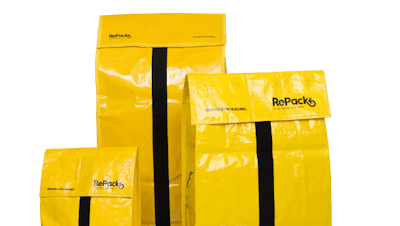 It is anticipated that the RePack bags could be in circulation for 20 or more uses. The RePack organization will be responsible for the return logistics, cleaning and processing. The trial will access if consumers are willing to pay extra for reusable mailing bags, if they will be willing to send the reusable bags back and what their general acceptance of them is. Hamburg-based Tchibo will replace around 7,500 one-way mailing bags with RePack reusable bags. Avocadostore is planning to send up to 2,000 proprietary retail packs in the fashion sector the RePack reusable system. Avocadostore will actively offer its customers the reusable mailer as an option during the check-out process and in this scenario, there will be an extra small charge for the more alternative shipping solution. The project is being funded by the Federal Ministry of Education and Research (BMBF).
Coca-Cola Brazil
Coca-Cola Brazil is bringing the first returnable packaging back for a juice brand to the Brazilian market. This strategy plays an important role in the brand owner's global commitment to collect, reuse or recycle the equivalent of 100% of product packaging by 2030. The Del Valle brand will be available in two-litre returnable PET bottles, which can be reused up to 25 times.
Coca-Cola claims that the new bottle is up to 35% more economical than a one-litre disposable pack. The product has been launched regionally, with expansion to other Brazilian areas planned for next year. Coca Cola also aims to reproduce the returnable model to other soft drink markets. The company has been investing in building returnables in recent times and is working with its manufacturers to expand this system to other categories.
More from ThePackHub on recycling initiatives.
PACK EXPO Connects – November 9-13. Now more than ever, packaging and processing professionals need solutions for a rapidly changing world. The power of the PACK EXPO brand to deliver the decision makers you need to reach. Attendee registration opens September 15. Be notified when the site goes live by clicking here.