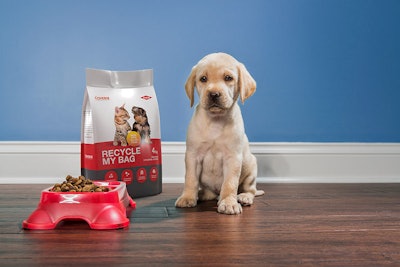 One of the fundamental elements of the Circular Economy is recycling, and its role in materials permanence within the production cycle. According to PMMI's new market intelligence report, "2019 Trends and Advances in Food Packaging and Processing," almost two of every three food manufacturing companies are looking for recyclable packaging solutions, and the vast majority of participants in the study developed at least one major change in their packaging materials to increase recycling facility.
Strong obstacles, however, impede the recyclability of many materials for flexible packaging and their use in manufacturing products similar or different from the original ones. In this same PMMI report, a packaging engineer from a multinational beverage manufacturer stated: "Flexible packaging with barrier films cannot be recycled, so we need more innovative solutions."
There are also factors in Latin America such as the absence of waste separation habits for many consumers, inadequate disposition of packaging, and pollution or the lack of development in recycling supply chains. In addition, the combination of materials imposes an additional difficulty in flexible packaging, used extensively and increasingly by the food industry.
Thus, the partnership announced last November by Dow, a global manufacturer of resins and packaging materials, and Enka de Colombia, producer and marketer of synthetic fibers and polymers and the largest manufacturer in the Andean area, represents a very important step to provide flexible packaging with properties that stimulate recycling. In an interview from Brazil for Mundo PMMI, Carolina Mantilla, Latin American Director for Sustainability of Packaging and Special Plastics at Dow, explained that "Incorporating recycled resins in different structures is a very big initiative in the packaging industry. Separately, both in Dow and Enka, we have been working for some time to explore these kinds of opportunities."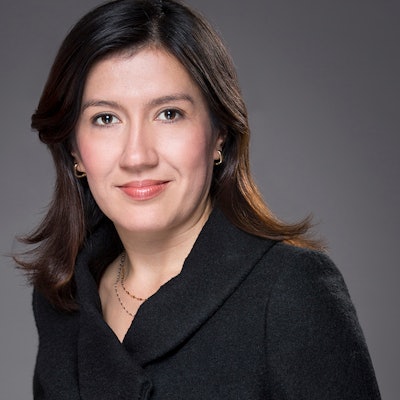 It seems important to highlight how initiatives towards monomaterials are going to involve the use of compatibilizers and other resins, so that materials - even polyolefins - must be made compatible in order to be mixed and recycled together with polyethylene.
The market segments to which these monomaterial structures are going to be directed is still under study. The industry, however, has recently made great progress in terms of barriers to oxygen and water vapor. An example is the recent development of a high monomaterial barrier PP for Unilever Knorr dehydrated soups, supported by Mondi and Jindal films, described in Mundo PMMI article: Unilever and Mondi Join Forces in Crusade for the Circular Economy. Nonetheless, in some segments achieving barriers with monomaterials still has a long way to go, for example in applications for liquids, which have greater performance requirements.
Contributing Strengths
Both Enka and Dow provide a broad legacy of experience and innovation to the partnership. The Colombian company has a long history in the market of recycled materials and a deep knowledge of the waste chain in Colombia, developed from a solid relationship with grassroots recycling cooperatives and country-wide coverage. Dow, for its part, brings its leadership in innovation and technology, specifically in the area of polyethylene, and a unique understanding of the packaging chain in Colombia, Latin America and other regions of the world. "We believe that each company, with its strengths, will offer something very interesting to industry in the region, because this alliance seeks that ultimately plastic and other similar materials find circularity in the future," says Mantilla.
The union of these experiences will result in development of a raw material for flexible packaging produced from the caps of PET bottles. Because the recyclability of this type of packaging has been a great challenge for the industry, the announcement made by the partnership members is highly encouraging. "It is one of the great challenges we have: to develop an application for flexible packaging from caps, which have special characteristics. What we are going to propose to the industry will not be just a formulation and development of post-consumer resin (PCR); but the technical support to provide a solution that delivers trust and performance of this PCR when applied to other resins, and a guarantee of circularity", stated Mantilla.
Dow had been working on this development before signing the alliance with Enka of Colombia, performing different tests and experiments in Brazil and the United States, and already has very favorable initial technical recommendations that are defining the new solutions and sub-applications to be developed with Enka's technical area.
An Effort by Many Actors
In this project, Dow and Enka will work in partnership with different supply chain participants, in a joint work model that is essential for their success. "This collaboration implies teamwork, trust and openness, elements we have achieved in this first stage. Later, we want to expand this way of working to the rest of the industry, partnering with converters, brand owners and recyclers to arrive at the success we expect," notes Mantilla.
A broad participation approach like this is essential within the partnership to advance a transformation in the packaging industry. "It is very positive to see that this crisis of packaging waste, or rather this opportunity we are experiencing, has transformed behavior in the industry and in governments, who show interest and offer great support to this type of initiatives," adds Mantilla. In some Latin American countries, prohibitive measures on the use of plastics, which in many cases have not proven effective, are giving way to a more proactive implementation of Circular Economy initiatives. "In Colombia, great progress has been made in the implementation of non-restrictive standards, which recognize the benefits of the packaging industry and other materials for the country, without ignoring the opportunities and challenges that must be addressed together," Mantilla says.
High Impact Results
The application of new resins directed to the production of flexible packaging materials, traditionally difficult to recycle due to their multiple component structure, is good news in environmental terms. "We have already defined that application, and between three and five other sub-applications are under consideration," stated Mantilla. The scope of the good news in recycled materials extends even further to include the use of innovations in materials to produce flexible packaging.
At the last K 2019 show in Germany, Dow promoted a finishing solution for polyethylene-based packaging that meets the recyclability objectives of CPGs and converters. Named OPULUX HGT, this Dow varnish allows replacing the laminate structures of the PE/PET or PE/BOPP packages with a high thermal and chemical resistance polyethylene, and provides great appearance, according to the manufacturer. The innovation, winner of one of the 2019 Edison Awards in New York City the Bronze category, adapts to most packaging formats and the most common coating and packaging equipment.
Considering the announcements arising from the partnership between Dow and Enka de Colombia, and the release of the new product for flexible packaging with a single material, we can again pose the question in the title to this note: Will monomaterials become the standard in flexible packaging?
The industry could move in that direction, and the changes that such a path could bring are far-reaching. "That is our vision, to focus on monomaterials without losing properties, and always taking into account recyclability, both theoretical and practical," says Carolina Mantilla, indicating a turn to which the actors in the packaging industry should pay special attention.
PMMI, the Association for Packaging and Processing Technologies, recently released its position on sustainability. PMMI believes:
--Packaging plays a critical role in our world. It safeguards our food, protects our medicines, shields our purchases and allows for the transportation of goods; protecting what keeps us healthy and happy.
--The packaging industry has a responsibility to limit its environmental impact. We are driving innovation across all packaging types, throughout the supply chain, to increase the use of recycled materials and reduce the amount of packaging being used.
--Making packaging as sustainable as possible is not about eliminating any single material, but rather making smart, eco-friendly choices that help packaging meet the needs of consumers, and the environment.
--The solution requires a combination of many things, from infrastructure to education to innovation. Everyone has an important role, including consumers,
--The move toward sustainable practices, products and materials is ever-present and a priority in the packaging industry. Sustainable solutions are being thought about and innovated every day so that packaging can continue to play an important role in our lives.
We need packaging to safeguard our food, protect our medicines, shield our purchases and transport our goods; packaging protects what keeps us happy and healthy. Because of its essential place in our world, we have a responsibility to limit its environmental impact.
The solution requires a combination of infrastructure development, education and engagement, innovation, and clean-up efforts. Everyone has an important role, including consumers who must play an active part and be willing to share in the cost of innovation. Our industry is driving innovation; and we see this in the ongoing push to improve sustainability across all packaging types, throughout the supply chain.
This is true for a variety of packaging formats; from the plastic used on bottle caps, to polyethylene terephthalate (PET) bottles, to recycled corrugated card used in cartons and cases and recycled, high-density polyethylene (rHDPE) or recycled polyethylene terephthalate (rPET) film.
Sustainability initiatives in packaging have advanced considerably, leading to an increased use of recycled materials, as well as a reduction in the amount of packaging being used. This is being addressed by redesigns to reduce the footprint of the packaging, careful monitoring of the amount of packaging used to reduce wastage, increased use of biodegradable materials like BioFilms and production of thinner packaging, be that thinner carton walls or thinner film on a wrapping machine. And to facilitate this, OEMs are developing machines with improved functionality to minimize waste and maximize productivity speeds with innovative and environmentally friendly materials.