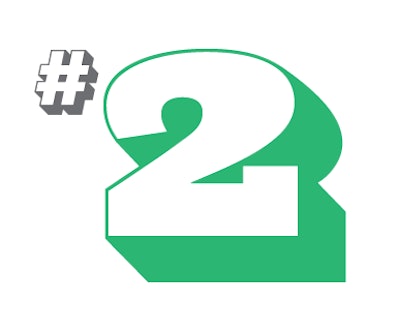 Originally posted 11/15/2018
Mars, a privately-owned company of leading confectionary, food, drink and pet care brands, has long been a pioneer of sustainable packaging. But it is also realistic about current limitations, and the roles and responsibilities of packaging.
"The world is facing significant challenges like poverty, food insecurity and climate change. Businesses like ours have a significant role to play in tackling these challenges and shaping a positive, sustainable future," said Colin Yates, Packaging Sustainability Director - Global Petcare, Mars, at the Sustainability in Packaging Europe conference in Barcelona earlier this month.
Supporting the idea of a circular economy, Mars hopes to be "sustainable in a generation," with the goal of 100% recyclable pulp and paper packaging by 2025, and carbon neutral by 2040.
But conforming to legislation such as Germany's ban on using recycled paper in direct contact with food products, or the fact that Mars uses almost all packaging material types (40% corrugate, 17% plastic, 9% bleached paper, 9% steel, 9% unbleached paper, 8% glass, 5% wood, 3% aluminum), prompts Yates to say there is a need to drive recyclability and environmental solutions for every type of packaging, instead of trying to determine which material is better.
Mars has already made the following changes in its global operations:
Reduce greenhouse gas and weight of materials – Mars has achieved a 17% increase in recycled content, and a 5.2% weight reduction in packaging. They have moved to using more plastics materials that are thinner and lighter.
Recycle, and drive recyclability of packaging where infrastructure exists – 89% of Mars packaging is currently recyclable or recoverable. There is a remaining issue with materials that technically are recyclable, but the industry doesn't process/handle.
Global deforestation program with pulp and paper – Mars has traceability of all of its pulp and paper back to the source and country. They are now moving into certification of sources.
Yates also said that collaboration within the industry is crucial, as is the need to simplify the message for consumers, who don't know what to do with plastics and mixed use materials. Yates said that consumers fuel recyclability, and though they say they will pay more for recyclable and sustainable packaging, studies show they don't. "They want the big brands in the marketplace to deliver them sustainability in guilt-free packaging," but they want it at the same price as non-sustainable packaging.
Yates said Mars is focusing on the issue of global warming and reducing environmental impacts from packaging through the following goals:
Healthy planet: to reduce environmental impacts in line with what science says is necessary to keep the planet healthy.
Thriving people: to meaningfully improve the working lives of 1 million people in our values chain to enable them to thrive.
Nourishing wellbeing: to advance science, innovation and marketing in ways that help billions of people and their pets lead healthier, happier lives.
Learn more about Mars or the Sustainability in Packaging Europe conference. For previous articles from the 2018 conference, click here.
Learn more about sustainable packaging solutions at the co-located PACK EXPO Las Vegas and Healthcare Packaging EXPO, September 23-25, 2019 in Las Vegas, NV.
Companies in this article