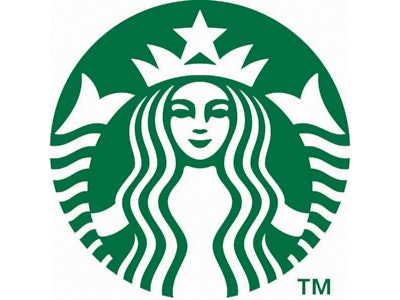 Starbucks Coffee Company, LBP Manufacturing, and Henkel have announced the availability of EarthSleeve™, a new hot-cup sleeve that integrates proprietary technology that enables a reduction in overall material usage while at the same time increasing the post-consumer content. These adjustments correlate to a savings of nearly 100,000 trees.
Manufactured in Cicero, IL, by LBP with Henkel adhesive solutions, this new product uses 34% less raw fiber material and 25% more post-consumer content without sacrificing performance or function, says Starbucks. With nearly 3 billion hot-cup sleeves produced in the U.S. in 2011 and Starbucks representing nearly half of the marketplace, Starbucks notes that this material evolution will have a substantial impact on the packaging industry. (Note: Data on hot-cup sleeve production was sourced from the 2012 Foodservice Disposable Packaging Assessment. The environmental impact estimates were made using the Environmental Paper Network Paper Calculator.)
"At Starbucks we are constantly looking to innovate in ways that make our world a better place," says Cliff Burrows, president of the Americas for Starbucks. "This product represents how the integration of our environmental values and collaboration with like-minded organizations can create significant impact."
The EarthSleeve is currently being introduced into Starbucks locations across the U.S. and Canada and is being evaluated for global usage.
In addition to substantial decreases in raw material makeup and a new total usage of 85% post-consumer fiber content, the EarthSleeve is also said to allow for a case-cube and truckload yield improvement of 15%, reducing the overall environmental impact of the transportation of the sleeves. The product has also been deemed fully compostable by both ASTM and Cedar Grove requirements, and has recently been approved for repulpability by Western Michigan University.
"The introduction of the EarthSleeve represents an achievement in adhesive formulation," says John Meccia, VP-Paper Converting for Henkel, whose team collaborated on the development of the multifunctional adhesives used in the project. "Creating a formula that would allow for user experience on par with traditional sleeves, but effectively facilitate the removal of fiber, framed every aspect of the cooperative effort. Successfully meeting the technical objectives was truly a feat. The implication of our work on the environment is what makes this a real accomplishment."
According to Starbucks, all raw material and post-consumer claims on the material makeup of Earthsleeve have been validated by the paper suppliers, and their compostability, repulpability, and potential environmental benefits have been researched and validated by Cedar Grove, Western Michigan University, and the Environmental Paper Network Paper Calculator.
Companies in this article