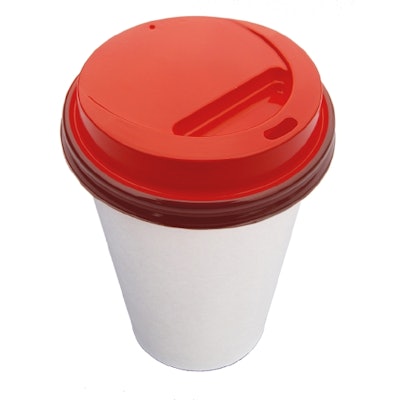 The Institute of Packaging Professionals announced Jan. 15 its 2007 AmeriStar Award winners that honor packaging sustainability, technology, and innovation.

Top winners include Smart Lids System's Color Changing Disposable Coffee Cup Lids, which won the AmeriStar Best of Show Award, sponsored by Lansmont Corp.. The color-changing lid is the latest in the commercialization of "smart packaging," with the ultimate in visual "wow," as well as several safety features. The lid changes from a coffee-bean brown color to bright red when a cup it tops contains a hot beverage. Consumers now have a visual indication that their coffee/tea may be too hot to drink, with the added benefit of showing if the lid is attached to the cup properly.

It's not the first award garnered by the lids' color-changing thermochromic technology. It also won a DuPont Award in 2006 (see Color-change lid, published September 2006).

Sustainability recognized

New this year was the 3M Sustainable Packaging Award, sponsored by 3M. This award goes to the package that scores highest in reducing the impact on the environment. This includes efficient energy usage, recycling efforts, effective use of packaging materials, recovery and eco-friendly raw materials.

Constar Intl. (www.constar.net) won the 3M Sustainable Packaging Award, for ConAgra Foods' 46-oz Hunt's Ketchup bottles. ConAgra Foods adopted Constar's new DiamondClear™ oxygen scavenger technology to make Hunt's ketchup look and taste better in what the company calls a "new, bigger, better bottle."

According to the Constar Web site, the patented DiamondClear oxygen scavenger is blended directly into PET to create a highly cost-effective monolayer structure that provides a high degree of clarity and exceptional gloss.
The technology, in this application, was a replacement for multilayer PET with an EVOH barrier material. The monolayer structure of Constar's DiamondClear PET has a number of advantages over multilayer PET as well as lower manufacturing complexity and cost.

The technology facilitates the light weighting of a package through a combination of factors. Its high capacity for scavenging oxygen allows for thinner walls without appreciable loss of barrier. At the same time, the reduction in wall thickness can be realized without risk of delamination, an important factor for any bottle, but especially a squeezable ketchup bottle. For Hunt's 46-ounce ketchup bottles, these factors provided a weight reduction of nearly 12 percent, a significant sustainability gain.

Marked as "1" PETE per SPI (Society of the Plastics Industry) container coding guidelines, the Hunt's DiamondClear bottles can be recovered through existing PET recycling streams.

Judging and ceremony information

Fifteen judges evaluated and analyzed packages from over 15 categories on Dec. 7, 2007 at IoPP headquarters in Naperville, IL. There were 100 packages submitted for award consideration. Judging was based on package innovation, sustainability, protection, economics, performance, and marketing.

There were 28 packages chosen as winners across categories including: eight winners in the Food category; two in Food-Institutional; one in Beverage; five in Health & Beauty Aids; two in Household Products; two in Outdoor & Gardening; three in Other Retail; two in Pharmaceutical; one in Medical Device; one in Industrial/Commercial; and one in Promotional.

Awards will be presented to winners during the AmeriStar Package Awards Reception, taking place on May 13, 2008, in Rosemont, IL, during the Packaging Summit Expo and Conference May 13 to 15.

For more information about IoPP's AmeriStar Package Awards Competition and/or the AmeriStar Package Awards Reception in May, contact Carole Schiller, Awards and Events Manager, at 630/696-4006 or cschiller@iopp.org, or visit www.iopp.org/ameristar.