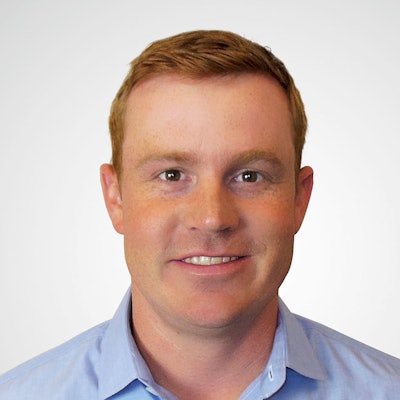 That's why, back in a simpler, bygone era (three months before the onset of the pandemic), I sought out the perspective of Alicemarie Geoffrion, VP Packaging Operations, DHL Supply Chain. Boy were we in for a surprise back then.
---
---
The omnichannel has seriously accelerated since then, undergoing and in some ways overcoming growing pains, shortages, and related system shocks. So I reached back out to Geoffrion recently to get an update on D2C contract packaging, now that we appear to be approaching a post-COVID (or maybe more accurately, a COVID-coexistent) world.
"Now that things are settling down, we're trying to see what are the trends that have stuck around," she says. "One of the things that we still have as a challenge is labor. That's been a struggle for us, and there's been a significant increase in wage rates. But we are looking at other ways to combat that problem, and not just with increases in wages and other types of benefits. We've also been looking at more and more automation too, because we want to make sure that there is always capacity in the market."
That's not the first (or last) time we'll hear that automation is the likely path forward in a tight labor market, and more specifically, packaging automation is a good way out for CPGs and brand owners. In an article on the Great Resignation, Sean Riley speaks to one CPG team leader who says "any manual operation is being discussed [for automating], as labor appears to be a challenge for the foreseeable future."
---
---
Coincidentally, just as I'm typing this, I received an embargoed notification of a big upcoming robotic installation—mostly picking & placing for order fulfillment—for a major D2C brand that we've covered in the past. This will fully automate a previously manual to semiautomatic operation that was suboptimal due to a thin and transient workforce.
"We are looking at different types of automation and robotics more so than we did before [the pandemic]," Geoffrion says. "One, we want to increase capacity for our customers. And two, it's difficult to get the labor we need to do some of the work. So we're trying to address two different problems."
Two big areas of automation interest for DHL Supply Chain are in collaborative robots within packaging lines and automatic guidance systems at the end of them.
"We are looking at doing things like leveraging auto-systems for things as simple as trash removal," she says. "You don't realize how many people you need at the end of the line to be removing trash, putting it into bags, and taking it out of the way, so if we can automate that, we will. [Our automation efforts] range from automated trash removal to end-of-line palletizers, cartoners, robotics—we're looking at all of them to get to that next level."
What else is top-of-mind for DHL decision makers? You guessed it, sustainability. As a modality, CO2-emitting air freight is a big part of DHL's business, and e-comm is only increasing the output. I asked Geoffrion about that dynamic.
"Everybody knows that e-commerce significantly rose during COVID, but it stayed up as well," she says. "There's more demand for the air freight because people have become so accustomed to ordering online and receiving things quite quickly. One of the things that we're also starting to see though, is that if you look at a lot of the e-comm formats and how they're packaged, there's a lot of air—you have a small product in a large box, and a lot of fillers
"From a packaging perspective, we have automated tools that will build algorithms to tell us what size box a product should use," she says. "And then we've been leveraging on-demand packaging systems, so we only produce the right size box, at that right time. That will help combat the problem with the increase in e-comm orders going via air."
Geoffrion has been looking at different tools and technologies to make sure shippers are right-sized. The company has worked with Packsize and other similar suppliers in the space, but a lot of that equipment is standalone at the moment The next or 2.0 iteration will be to build these technologies in-line and build in new efficiencies that way to offset air freight emissions.
"Ultimately, we want to make sure we're not just shipping air, via air," she says, which is a catchy way to phrase a serious issue.
Companies in this article