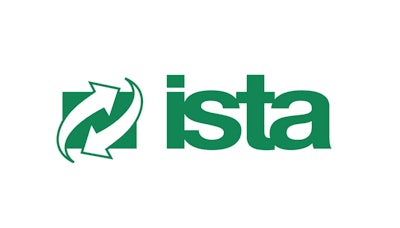 According to Eric Hiser, Vice President of Technical at ISTA, the evolution of e-commerce and it's increasingly complex delivery methods combined with increased touch points (brick & mortar has an average of 7-9 touches vs. e-commerce's 20+ touches), create a higher potential for product damage during shipping.
Hiser presented at the ISTA European Packaging Symposium in Amsterdam today, and said that because traditional retail packaging is typically not sufficient for direct-to-consumer ­– and has been reduced in past years due to concerns over sustainability – more packaging may be required now to avoid the loss of product and the resultant cost and environmental impact of a wasted product.
Hiser said that safety is even more important than damage, and cited a January 2018 Packaging World example of a test of cold food items in 169 meal kits – 47% arrived with surface temperatures in the USDA "danger zone."
CPGs need to design for this new supply chain, says Hiser, and how the last mile impacts packaging. Tools such as the ISTA 6-Amazon.com for SIOC (products shipped to consumer without any additional packaging) or Overboxing (one small, or multiple products in one package), or the ISTA Test 3 – a "great tool for the single parcel environment" – should be leveraged to test package design. Hiser said that Amazon's deep learning of purchasing and its willingness to share that data will help to improve the package design process.
Hiser also mentioned Amazon's "Frustration Free" packaging program. Early adopters of its testing requirements have benefited with a per unit credit of $1.00, but those who are not certified will soon be penalized after 8/1/19, with a charge of $1.99 per unit. The APASS program supports vendors in the certification process, and will accept certification from any ISTA certified lab.
Collaboration is key to progress, according to Hiser, and ISTA and its partner companies have pledged $1.75 million towards research in key areas such as the elimination of over-packaging; distribution environment data collection; single parcel environmental research; development of a test to predict package performance in e-commerce retailer shipping systems; and, the study of unit load stability transportation hazards.
To learn more about ISTA and its resources, click here. To learn more about Amazon's programs, click here.
For more information on the ISTA European Packaging Symposium, click here.
Learn more about packaging solutions at the co-located PACK EXPO Las Vegas and Healthcare Packaging EXPO, September 23-25, 2019 in Las Vegas, NV.
Companies in this article