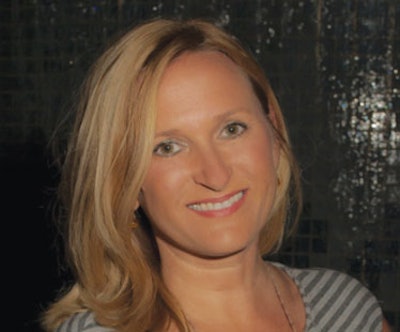 Did you know this year marks the 23rd Anniversary of the CPA? The association was founded in 1992 by six visionaries. One founding father, Tom Bacon of the Aaron Thomas Company, is still very much involved in the association today. Both the CPA and contract packaging companies that have been around for two-plus decades have witnessed much change. At times it seems the axis of the contract packaging world spins 10 times faster than the rest of the universe.
Lucky for us, Tom is close by to remind us of what has not changed: "A contract packager's ability to keep pace with the customer is and always has been the mission.The speed of change may be quickening, but the job remains the same. When we get it right, we improve our competitiveness. And that is a good place to be for the growth and longevity of a contract packager!"
Like its members, the CPA, too, must keep pace with changes, such as when setting goals or making enhancements to member services. How? We stop, look and listen. For example, at the CPA's last annual meeting, two CPA meeting committee members, Patty Dodson of Exact Packaging and Jon Hayward of Bonded Pac, co-moderated an interactive member survey that yielded following results.
Survey results: Top three CPA member values
NETWORKING: This the No. 1 member value by far! The CPA serves as the connectivity to several networking opportunities each year two ways: The Annual Meeting, a must-do for most members; and PACK EXPO activities, which this year will include the third annual resource center, where member companies display their products and work the booth to further network with industry contacts.
EDUCATION: The second most valued member benefit! In addition to webinars on various industry topics, the CPA board and staff serve as advisors to those seeking answers to various day-to-day questions.
INDUSTRY TRENDS: A close third in member value is the industry reports the CPA publishes every three years. These reports are made available for purchase to members as well as non-members.
Staying on top of member services means the CPA board and committees partner on two fronts. In the short term our various committees, run by volunteers of member companies, work to advance the annual objectives set by the board. The board of directors works on a broader front. Part of that involves collaborating with other groups on various growth opportunities. These are a few recent examples:
• A CPA delegation visited IPACK IMA in Milan, Italy: On May 19th four CPA representatives attended this expo in Milan, Italy, and gained insights that will be shared with CPA members.
• CPA is working with PMMI: The 2015 PACK EXPO show in Las Vegas, Sept. 28-30, will bring continued excitement through its Resource Center, new Innovation Stage presentations and possible partnering with expo sponsor PMMI's OpX Program.
As if this weren't enough, have I mentioned GIVING BACK? This year the CPA proudly established a CPA Technical Packaging Scholarship Fund, and has awarded $2,500 to Kate Cox, a very deserving junior in Indiana State University's Packaging Engineering Program.
Hope to see you at PACK EXPO! CPA Resource Center – Booth C-1257.
CPA President is Vicky Smitley, Vice President of Sales, Hearthside Food Solutions, www.hearthsidefoods.com