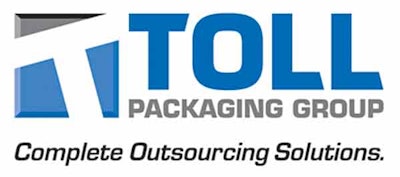 The company enlisted in the AIB Voluntary Inspection Program in 1998 and has holds five Superior and three Excellent ratings.
The most recent audit at Toll Packaging was conducted in the spring of 2006, encompassing a review of the company's food safety processes, management systems, pest control, operational methods, personnel practices, maintenance, and cleaning practices.
"A Superior AIB result holds a lot of weight with food companies looking to place business," says Darryn Herrmann, Toll Packaging general manager.
In addition to the AIB audit, Toll Packaging's facilities received a 100% score in a recent, separate audit performed by a Fortune 500 company.
Companies in this article