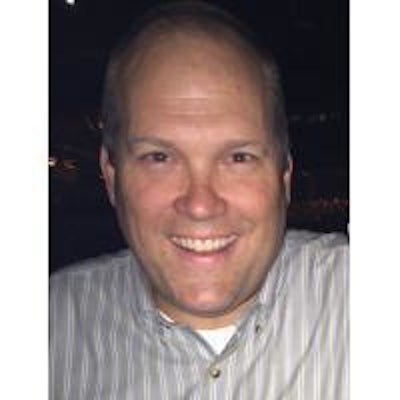 Let me apologize in advance to any of you who think my enthusiasm about the Contract Packaging Association may be over the top. I simply have found it difficult to contain my excitement since returning from our Annual Meeting a few weeks ago in Tampa, FL.
It was "unseasonably warm" for our meeting, and some early responses from our members and guests who attended indicated that their experience there was "unseasonably hot"!
Our Annual Committee Meeting members pour themselves into the planning for our meetings, and it certainly shows. Tampa was nothing short of intense. We began with Commander Kirk Lippold USN (Ret.) who shared with us an incredible analysis of how his Pillars of Leadership created a culture aboard the USS Cole that allowed his team to stick together during the horrific sneak attack from Al Qaeda.
We ended with our first-ever split-panel presentations on two extremely relevant topics for our industry: automation and e-commerce. In-between, we had over a dozen other remarkable speakers who shared their passion across multiple areas of expertise.
The event also afforded us the opportunity to meet new folks while fitting in some fun too, with many attendees enjoying some time on the golf course, fishing in the bay, or just enjoying the great weather. Our kickoff dinner was at the beautiful Tampa Aquarium.
A couple of nights later, during our formal dinner, we recognized Jon Hayward of Bonded Pac as the 2019 recipient of the Outstanding Contribution Award. Congratulations again Jon! Last, but certainly not least, our CPA spouse's events schedule was full of fun activities, so thank you again to the wonderful ladies who make it so enjoyable!
CPA's marketing effort took a huge leap forward this month. If you have not had a chance to view the new CPA website—where you can access all the benefits of CPA membership, stay up to date on industry news, register for events, and access member information—visit it now. This new website has information for those looking for contract packagers and manufacturers right at your fingertips.
In addition, CPA will be participating in ProFood Tech, March 26-29, at McCormick Place in Chicago, exhibiting in Booth 211. We will present in the Innovation Zone with two unique sessions discussing trends in beverage packaging and also how brands are turning to co-manufacturers and co-packagers for innovation.
This fall, we will host the very popular Sourcing Center at PACK EXPO Las Vegas, which will be held at the Las Vegas Convention Center, Las Vegas, Sept. 23-25. If you are planning to attend either of these shows, please stop by to learn how your association continues to promote the industry and CPA members.
We continue to work on our CPA strategy and the pillars of value of the organization. We have a great team of volunteers who are helping reshape and retool the CPA Request For Quote tool to modernize it to better connect our growing membership to the growing industry.
In closing, 2019 for the CPA has been nothing short of powerful and focused, and with the incredible spirit of our members, I have no doubt our industry will continue to flourish long into the future. Fasten your seat belts, it is sure to be a good ride!
Tim Koers is Chief Operating Officer of The Visual Pak Companies.