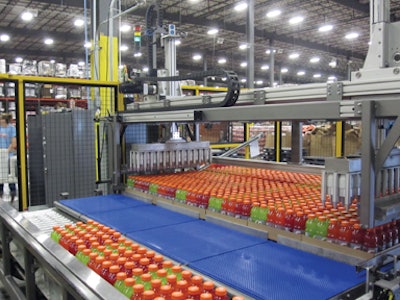 The co-packers perform all packaging operations right on site, eliminating, among other things, the time and expense of the additional transportation steps.
PepsiCo is one of the CPG companies executing this strategy, with Jacobson Companies. PepsiCo has awarded Jacobson the operating contract to operate a new 450,000-sq-ft distribution center in Tacoma, WA.
As part of PepsiCo's efforts to consolidate its supply chain, the company recognized the need to expand its network by opening a distribution center in the Pacific Northwest. With the announcement of this new contract, Jacobson now operates five PepsiCo distribution centers spanning 2.5 million sq ft across the nation.
Operations at the Tacoma facility began Sept. 1, and PepsiCo said it expected to make its first product shipments out of the facility by Oct. 31.
Companies in this article