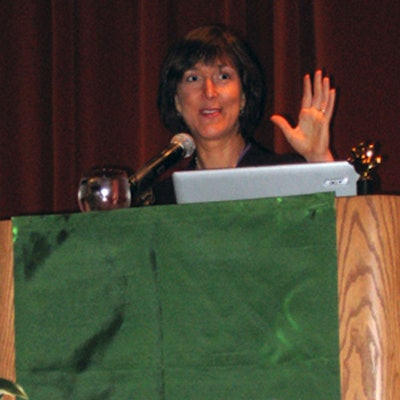 Shambro, director of the Foundation for Strategic Sourcing, has come to the conclusion that two fundamental problems are preventing the optimization of relationships between consumer product companies and their service providers.
In her presentation opening the Contract Packaging Association's annual meeting Friday, Feb. 19, in Naples, FL, Shambro said that:
• Product manufacturers often are not communicating internally about the full value of outsourcing services beyond matters of price.
• The service providers too often are doing an inadequate job of explaining the breadth and value of their services beyond price.
Both the manufacturers' and service providers' approaches need to change, Shambro explained, because the industry is continuing to move rapidly from a traditional make/pack/ship operation to service offerings that offer a far more integrated approach both upstream and downstream of traditional manufacturing and packaging. The gap is widening between the least capable and most capable service providers, she added, with implications that need to be weighed carefully as the relationship between product manufacturer and service provider evolves from short-term, tactical operations to long-term, strategic partnerships.
"What we're seeing now is divergence," Shambro said. "There is a trend brewing in this industry. I would describe us as being somewhere in the middle between tactical and strategic, but now we're starting to see a significant move toward strategic is upon us."
Shambro issued some keys that contract manufacturers and packagers should focus on to better serve their customers. These typically are requirements of major product manufacturers, and they can provide some guidance for smaller consumer product companies on developing expectations for their manufacturing and packaging service providers.
• They demand innovation.
• They expect a broad range of supply chain services.
• They require project-management capability.
• They insist upon continuous improvement in services and capabilities.