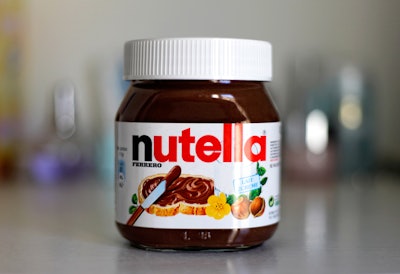 According to recent reports, Nutella has confirmed that it will reduce its 400g jars to 350g due to rising production costs.
What is Shrinkflation?
Shrinkflation is not new to the marketplace. It is the process of reducing product size, quantity, or quality (via reformulation), while the price of said product remains the same or even increases.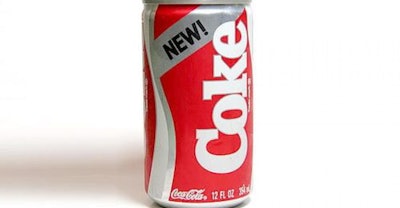 Reformulating products does not usually go over well with the consumer. (Think 1985's "New Coke," attempt at reformulation that even Coca-Cola refers to as "The Story of One of the Most Memorable Marketing Blunders Ever." It's worth noting that taste-tests prior to the change showed a preference for New Coke over Original, but consumer sentiment ruled.) Also, in today's age of social media, consumer discontent travels fast.
Cost vs. Weight
Furthermore, most companies do not want to raise prices in order to meet rising production costs because consumers are more likely to make a decision based on price than changes in weight, so downsizing the product is the remaining viable option. Product information is clearly marked on the packaging, so Shrinkflation is not overtly misleading the consumer, but comes down to if the consumer notices the change or not.
An article by Sylvain Charlebois, Professor of Food Distribution and Policy at Dalhousie University in Halifax, said that in the US an estimated 15% to 20% of all packaged food products have been downsized in the last five years.
Multipacks of Cadbury chocolate bars will also shrink by the end of 2021, in what Mondelez attributes to a calorie reduction move, although consumers are skeptical of the reasoning since according to a BBC article, the single-serve bars will retain their current size, "offering consumers different portion sizes for different occasions." Mondelez also changed the size of Toblerone bars from 200g to 150g in 2016 but ended up going back to the 200g size in 2018.
Package Appearance
The BBC reports that subtle shifts in a product's packaging can make the change in size less noticeable. Pierre Chandon, a Professor of Marketing at France's European Institute of Business Administration (INSEAD) has studied consumer perception of packaging size, and found that when increasing the height of a product box while diminishing the width and length of the base, consumers are likely to calculate that the changes even each other out, while in fact the volume has decreased substantially.
Other packaging variations such as increasing the dimple at the bottom of a peanut butter jar have been used to lessen product volume.
Recent Shrinkflation Changes
Consumer World's watchdog branch "Mouse Print" reported on the Shrinkflation of popular products in 2020:
· Downy Unstoppables
Weight reduced from 10 oz to 8.6 oz. In 2019 the product went from 13.2 oz to 10 oz due to a reformulation of the product which removed weight from each pellet, while allowing the bottle to remain the same.
· Nathan's Pretzel Dogs
Hot dogs per package reduced from five to four.
· Charmin Ultra Strong
Reduced from 286 sheets to 264.
· Dawn
The smallest bottle has been reduced from 8 oz to 7 oz.
· Lay's Potato Chips
Party size bag reduced from 15.25 oz to 13 oz.
· Keebler Club Crackers
Downsized from 13.7 oz to 12.5 oz, eliminating a dozen crackers from each box.
· Charmin
"Mega" roll reduced by 20 sheets.
· Powerade
32-oz bottles reduced to 28 oz.
· Puffs
Reduced from 56 tissues to 48.
· Hershey's Kisses
"Family Size" bags of Hershey's kisses reduced from 18 oz to 16 oz. 12-ounce "Classic Size" bags went from 12 oz to 10 oz and renamed "Share Size."
Read: 2020 Confectionery Market Outlook