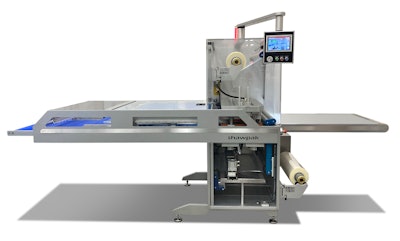 Designed to package flat medical products, the machine can be particularly useful to manufacture pre-made pouches for manual packaging lines.
The Shawpak 4SS is designed to:
• Pack flat products to a maximum thickness of 5mm in packs up to 600mm x 340mm
• Make 3-side sealed pouches with the remaining side open, allowing medical device customers to produce pre-made packs that are manually filled and sealed
• Incorporate the latest technologies and innovative functionalities
• Ensure high efficiency and minimal maintenance
Notably, the Shawpak 4SS delivers multi-faceted benefits despite a compact construction that minimizes the machine's footprint, sparing valuable floor space. For ease of operation, its ergonomic design utilizes modular assemblies for improved accessibility and quick changeovers using minimal, low-cost tooling.
Companies in this article