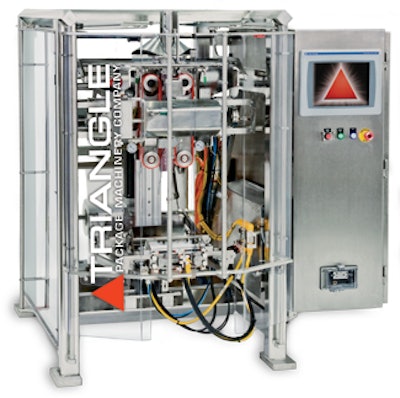 Designed for applications such as snacks and nuts, small cut produce, confectionery products, rice, and powder, the X-Series can run a variety of bag styles in both supported and unsupported film.
The XY Model is designed with constant film motion for consistent web tracking and superior back seals, and provides optimized sealing time.  To reduce non-productive downtime the bagger features tool-less cross jaw changeover, fast and precise forming tube changes, and a unique center-lining feature.
The compact XYS V F/F/S bagger can run pillow, gusset, and flat bottom bags from 2.5- to 8-in. wide.  In addition to high bagging speeds, Triangle's XYS Model allows users to change from supported to unsupported film in less than 15 minutes, and features a convenient start/stop button on the back of machine.
Companies in this article