Ilapak, Inc: Stand-up bagmaker
Ilapak's (Newtown, PA) Vegatronic 2000 v/f/f/s machine for the first time will produce a stand-up, Doy-style pouch. The machine produces a true hermetically-sealed stand-up bag with gusseted bottom and full graphics on front and rear panel.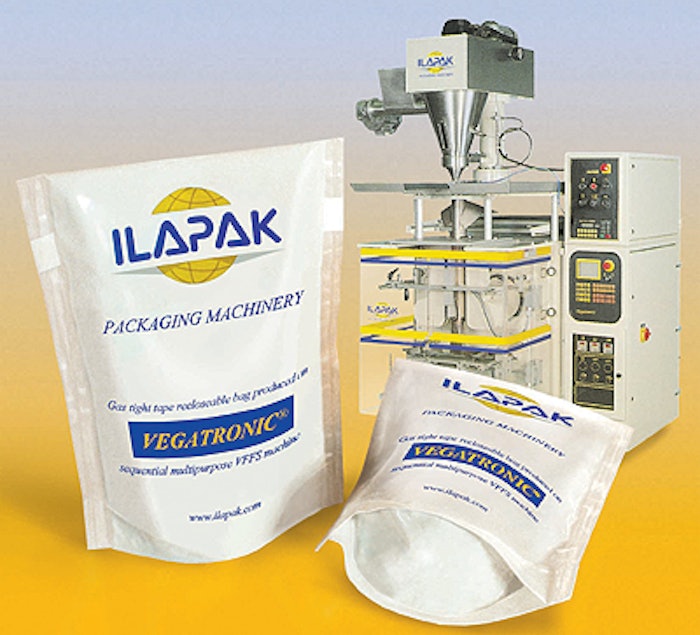 Unit has capacity of 50 bags/min, and accepts a variety of product feed systems.
Companies in this article