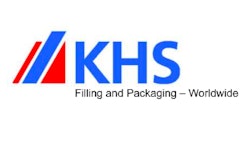 KHS technicians have experience with all KHS packaging equipment models. The company can determine if the equipment is being properly maintained, is working correctly and safely, and is operating as efficiently as possible.
KHS Preventative Maintenance agreements can be customized for your production schedule, offer cost savings, and are backed by KHS support:
Fixed/Predictable maintenance to keep your equipment running efficiently
Controlling costs—valuable hedge against inflation and price increase
Overhauls scheduled months in advance
Eliminate unplanned downtime
Parts from the Original Equipment Manufacturer (OEM)
Backed by KHS warranty and support
During the on-site visit, KHS technicians will meet with operators, supervisors, and maintenance personnel to ensure that each has the information needed to maintain the equipment operations at peak efficiency. KHS will produce a detailed report with specific recommendations for improved operating performance, better maintenance practices, and spare parts inventory. Techs can also include quotes for any recommended spares and upgrades.
For additional information or to receive a quote, please contact Chris Smolik at 262-787-1651 or
Companies in this article