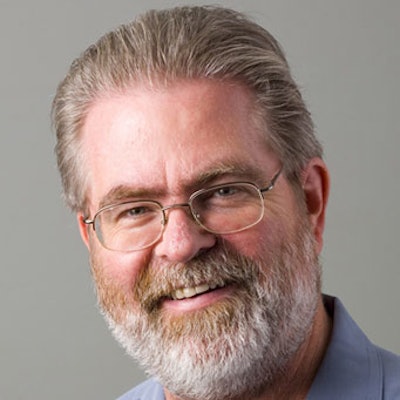 In Szaky's May 18 presentation at the Summit, he took the audience through his firm's discovery that
• worm poop is a fabulous fertilizer for garden plants
• worm poop can be liquefied, bottled, and sold through major retail chains
• discarded soft drink containers are a viable way to get liquefied worm poop to market
Along the way, Szaky (photo below) described how Terracycle had to negotiate with Pepsi and Coke for the rights to use their bottle shapes. He also talked about bottling, sleeving, and capping thousands of bottles of liquid garden fertilizer by hand before opening a factory in New Jersey; about getting sued by Scott's, the garden product company, for trade dress infringement; and about how Terracycle and its unique upcycling concept of turning packaging waste into consumer products—bags, kites, pencil cases--is taking off around the world. "We're establishing ourselves in a new country about every six weeks," he told his Packaging Summit audience.
Perhaps the most impressive thing about the whole Terracycle story is the extent to which the firm has captured the confidence and partnership of so many major brand owners and retailers alike. Kraft's Capri Sun and PepsiCo's Frito Lay are just two of the examples of major brands deeply engaged in the upcycling of their pre-and post-consumer packaging waste through the Terracycle process. As for retailers, WalMart and Target are just as involved as Kraft and PepsiCo.
The encouraging thing about how enthusiastic people have become about the Terracycle upcycling concept, said Szaky at the end of his presentation, is that when asked what their key motivation is, the answer isn't money. It turns out, said Szaky, that people just flat out like the feeling that comes with knowing the product packaging they are responsible for is not going in a land fill. The genius of the Terracycle model is that it gives them a way to redirect their packaging waste away from the landfill.