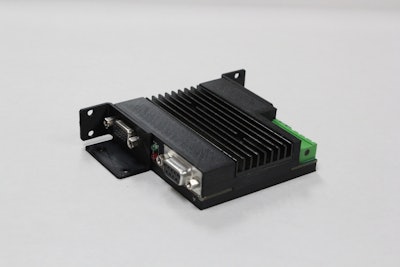 The VLC - with its compact size and flexible shape capability - can be easily added to all SMAC actuators. This is important because of the trend to combine actuators with controllers which eliminates cables and the need for space in control cabinets on machines.
The VLC represents another 35% drop in price compared to many of the company's previous controllers with no loss in features/functionality. This enables SMAC to compete with older technology such as pneumatic cylinders and electric ball screws and attract new OEM applications.
SMAC's VLC product line is designed and built by SMAC in the United States. Since SMAC controls the development, it can adjust the product to specific design and market/customer needs. These efficiencies result in a considerable cost-savings to the end customer.
Key features:
• Enables direct control features with the built-in version.
• A built-in controller to the actuator eliminates connection failures.
• Same programming language as LAC1, using free programming software
• Very compact with 3 amp continuous and 6 amp peak driver (24/48 volts DC).
• Physical shape can be adjusted to fit specific space limitations. (MCA built inside versions already use this feature.)
• Expanded versions coming soon to include built-in Ethernet interfaces (Ethernet/IP, EtherCAT), expanded I/O, and adding a 2nd axis (grippers, linear/rotators control).
Companies in this article