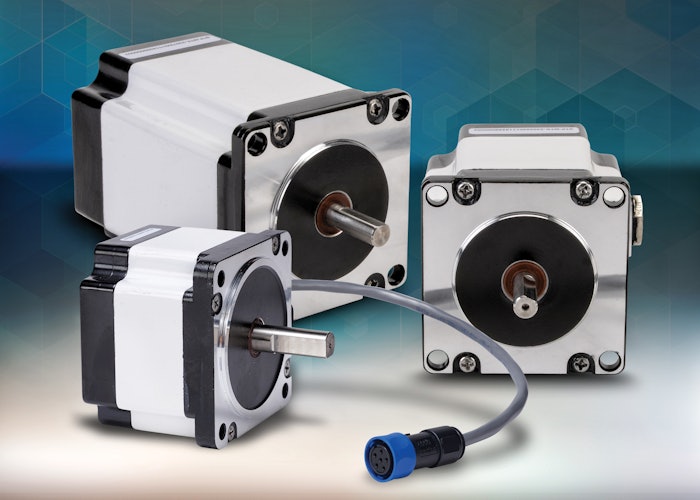 These fully sealed, single-shaft motors are completely protected from solids and dust ingress and from low pressure water jets from any direction, making them suitable for many washdown applications.
The square-frame or "high-torque" style of these stepping motors is the latest in bipolar motor technology, resulting in the best torque to volume ratio. Waterproof white epoxy coating on the motor laminations and special bearings and seals keep moisture out of the motor.
IP65 Motors are available in single-shaft configurations and have a 1-ft. cable and locking connector. Extension cables with mating IP65 connector are available in 6, 10 and 20 ft lengths.
Starting at $128.00, SureStep IP65 stepper motors are CE compliant and have a 1-year warranty.
Companies in this article