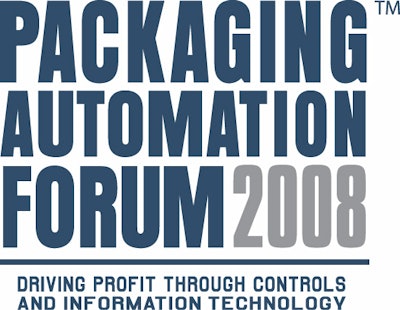 Attendees can learn the "intent" of the Make2Pack standards that will be used by industry to develop and support factory floor automation.

As these new standards gain acceptance, they will impact and improve your manufacturing operation. This session will better prepare you to benefit by these evolving changes. Learn from those who helped to create these new concepts and approaches. As Workshop Facilitator, Dave Chappell will share his comprehensive knowledge of Make2Pack standards in an optimum learning environment. Class size will be limited to encourage personalized attention. Central to this half-day workshop will be the Connect-and-Pack TM demo, which is meant to educate workshop participants about the ease of integrating various packaging line functions (control, HMI, MES) when utilizing the OPW Connect-and-Pack TM guidelines.
These guidelines make packaging operations more effective by simplifying customization and integration, which enables world class packaging operations. When implemented, packaging companies and their partners gain a competitive advantage as the leverage an integrated supply chain to optimize operations. This special workshop will be held Monday, May 19, from 1:00 to 5:00 p.m. at the Chicago Marriott Schaumburg. That's the day before the May 20 Packaging Automation Forum, which is at the same venue. Packaging Automation Forum is produced by Packaging World and Automation World magazines. To learn more, visit www.packworld.com/paf.