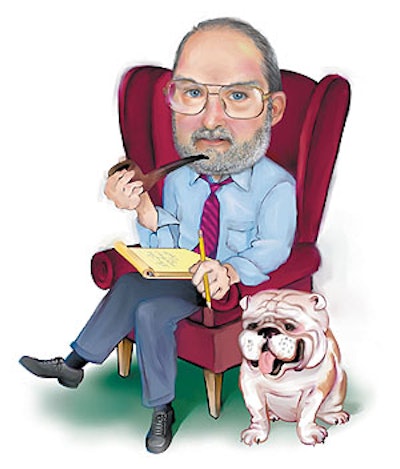 For many years, PMMI elected to severely limit the opportunities for attendees to leave McCormick place to attend a conference or seminar. First, PMMI tried "eye-opener" sessions before the show floor opened. For the last Pack Expo International 2000 show, the organization outsourced a conference program that wasn't particularly memorable.
Some of us have long argued that restricting educational opportunities to only the days before and after the exhibition reduced the appeal of the show. After all, some attendees might value the trip as much for the educational appeal of a conference or seminar as for the Pack Expo show floor itself.
The last three Pack Expo Las Vegas exhibitions were accompanied by PMMI-sponsored conference sessions, many of which (last year notwithstanding) drew nice numbers of attendees. But, in general, the machinery makers have been reluctant to participate in or sponsor activities that might entice attendees away from the exhibition itself. Yet this year, the three days of the conference do overlap the show hours a bit.
So it was a real sea change this summer to work with PMMI in reviewing the abstracts of those people and companies who sought to be part of a massive effort for a Conference at Pack Expo program. If anything, this program—with its several concurrent sessions—is probably the most ambitious conference that I can recall in my 25+ years of packaging.
And this program has Ben Miyares' fingerprints all over it, although he shares the credit with Samara Wolf. It is a true smorgasbord, with everything from financial analysts to scientists to technicians to marketers to application engineers. It includes presentations solely by representatives of end-user companies, particularly Pharmacia Corp. on supply chain security and tamper-evident packaging. Tom Osip of ConAgra's Grocery Products Co. will talk about the factors involved in evaluating metal can and glass packaging for food products.
But one that I suspect will draw an SRO audience is a panel discussion on the packaging requirements of mass merchandisers and club stores. Panelists include Wal-Mart's Ronald Reed, Jay Gouliard of General Mills and Jack Nock of Osram/Sylvania.
Will there be individuals from packaging suppliers talking about products their companies make? Yes, there certainly will. However, in several cases, these sales engineers will share the dais with an end-user customer. Thus, the attendees will have an opportunity to ask questions to the representative of the packager. Answers may not always be forthcoming, but you rarely get an answer to a question that you didn't ask. I strongly favor dual presentations.
As most editors know, you receive a far more complete picture of an application when both the end user and supplier participate. As a young—well, younger—pup in packaging journalism some years ago, I was always tempted to believe and subsequently publish the information we received from an end user, even when it conflicted with details from a supplier. After all, the supplier often had an ax to grind, while the packager contact really didn't. It didn't take too long to learn that some end user's information might not always be correct.
Anyway, kudos to PMMI and to Ben Miyares for pulling together what may be the best single conference in packaging history (this older dog goes back to the days of American Management Assn. packaging shows and serious conferences, though I'm too old to remember them well). Not only will there be the emotional pulse-quickening sound of so much operating machinery on the show floor, but now we'll also have the amplifier-enhanced wisdom of dozens of industry experts in the conference rooms. This potent combination makes Pack Expo International 2002 a more compelling package that's far easier to justify the costs of attending.
Companies in this article